Our Big Ideas Experience Team hit a home run with today's assembly. The topic……Self Control: Choosing to do what you should even when you don't want to. The program had a ton of interaction with the students and was a big hit. Here are a few pictures…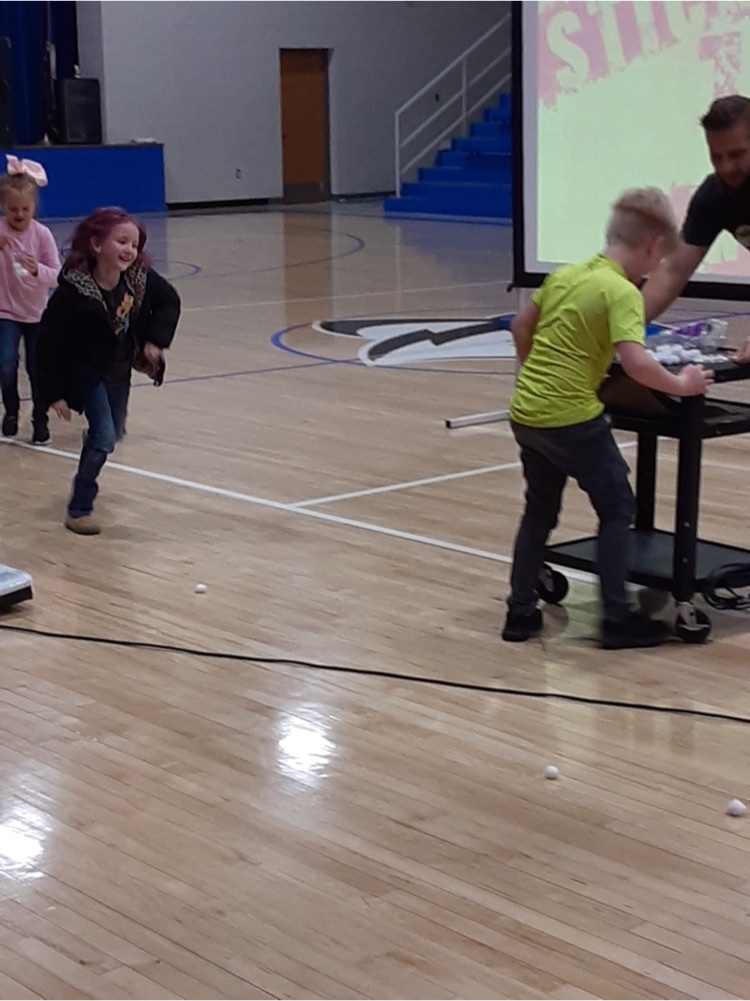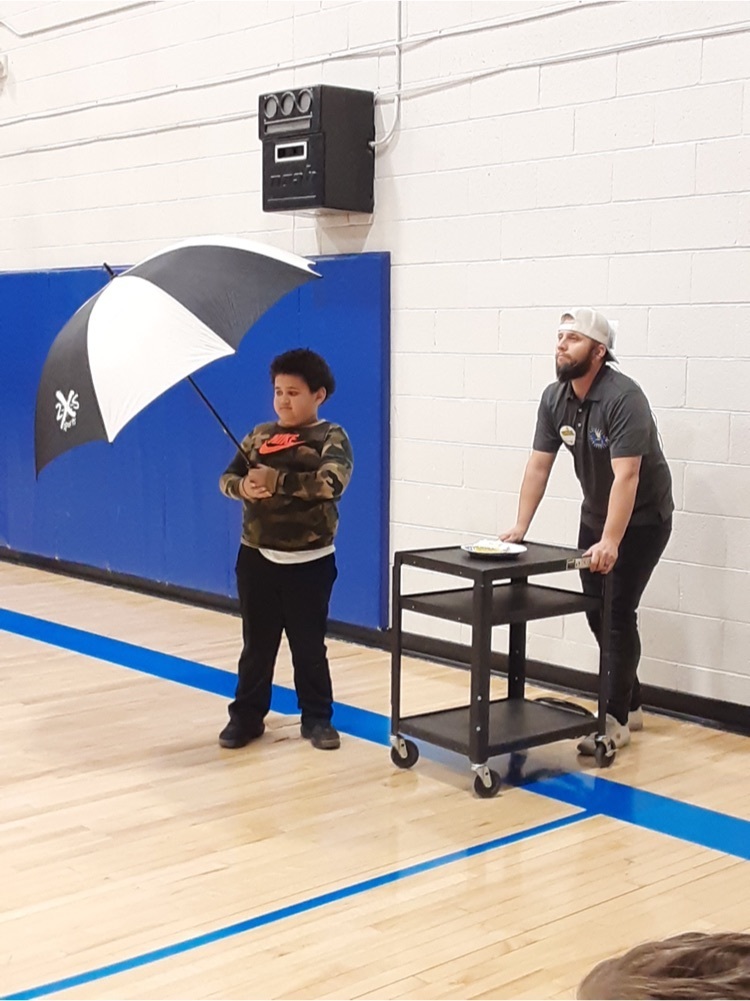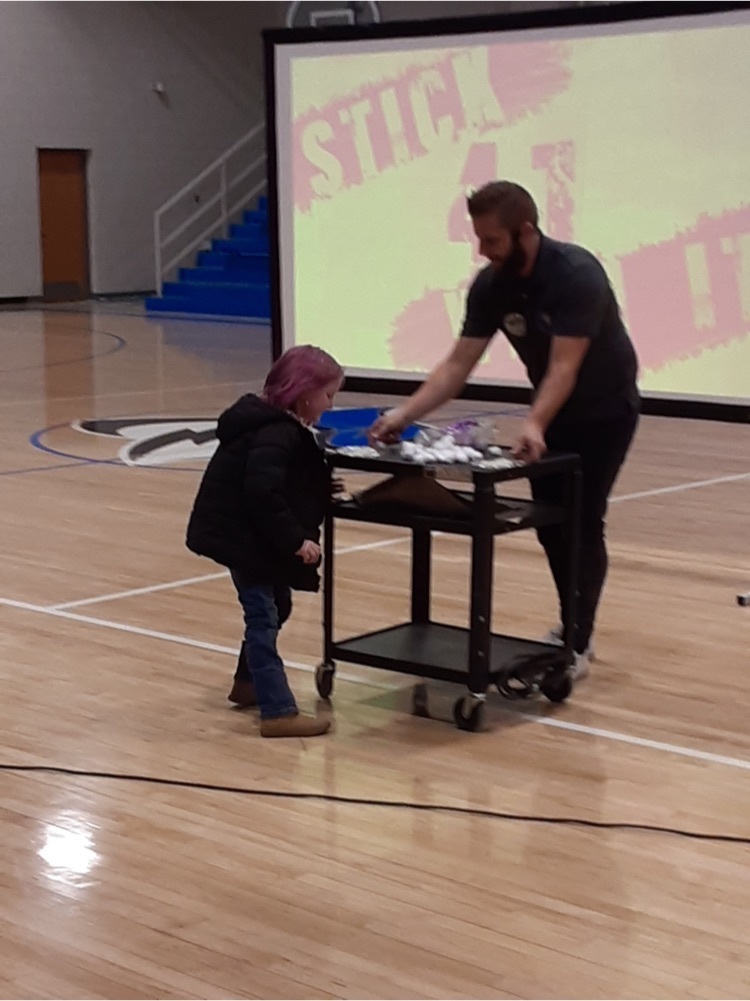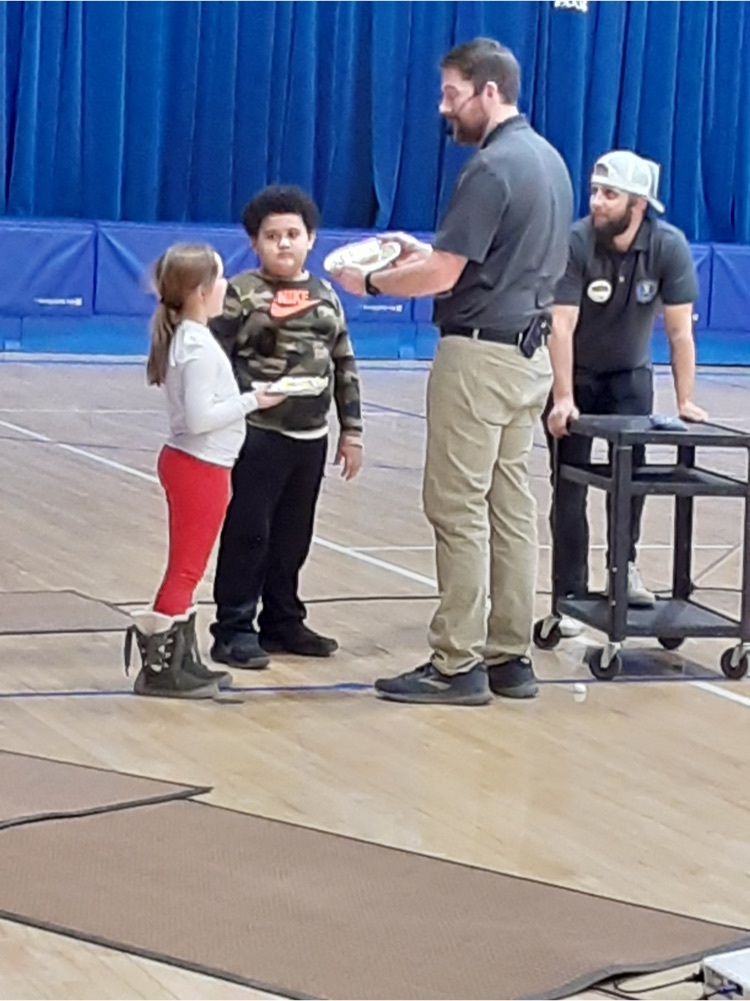 More third grade pictures.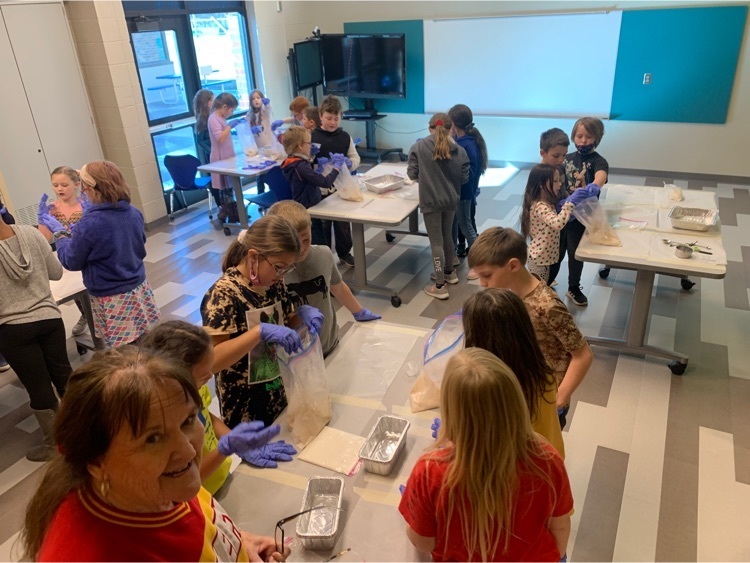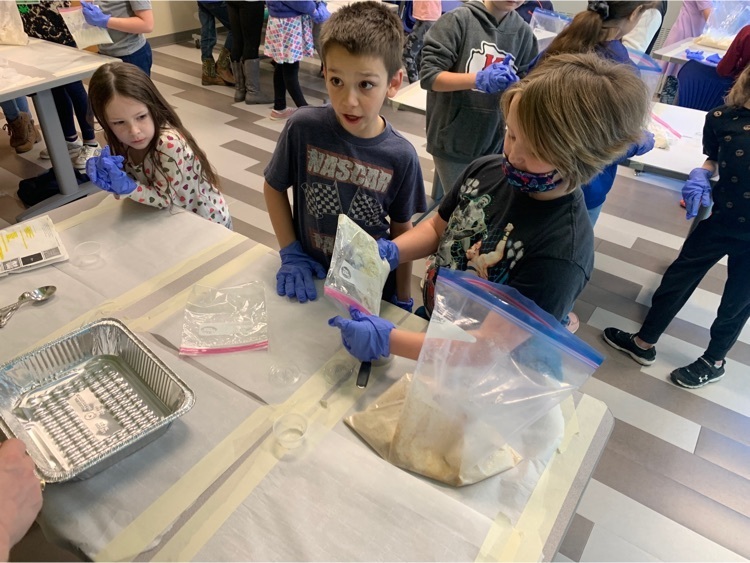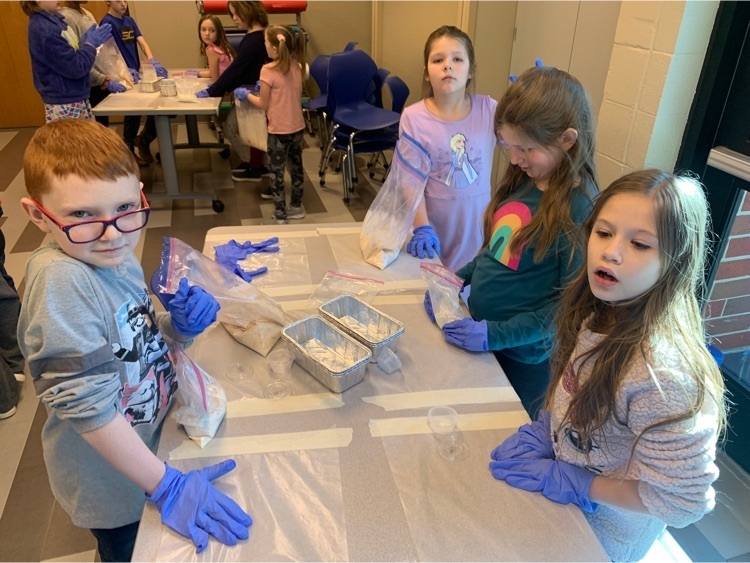 More pictures of third grade…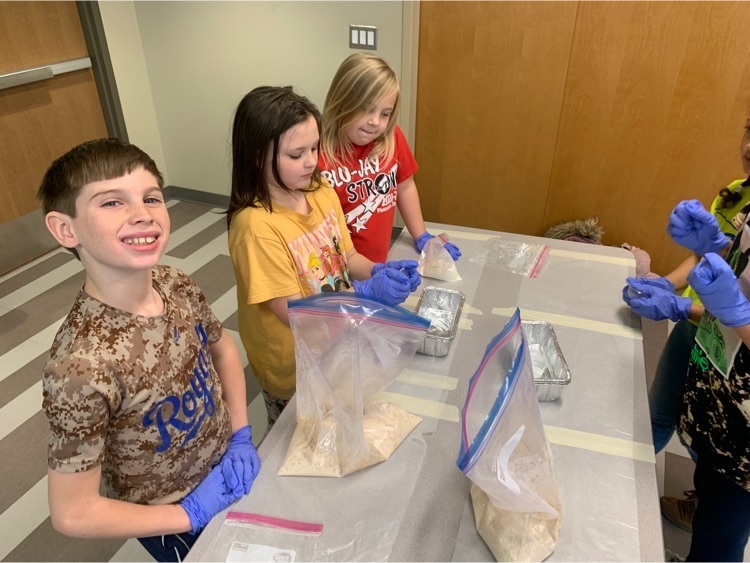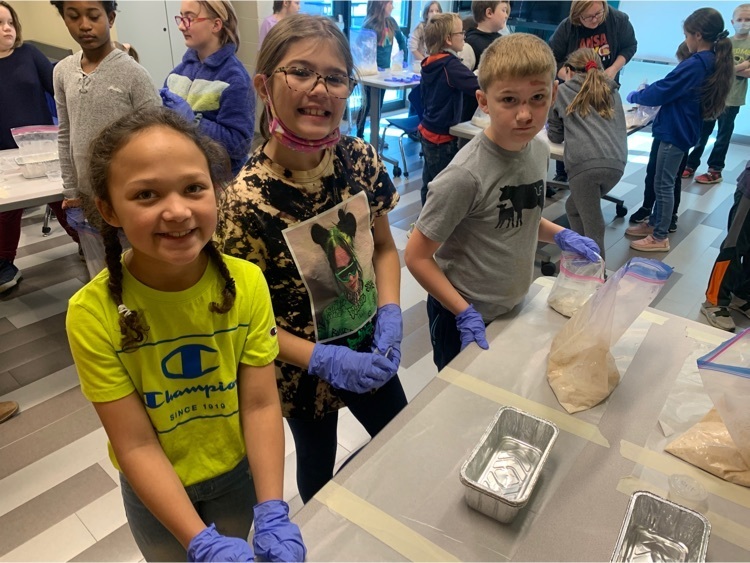 I can't think of a better way to celebrate Kansas's birthday than by making homemade bread. So much fun for third grade!!!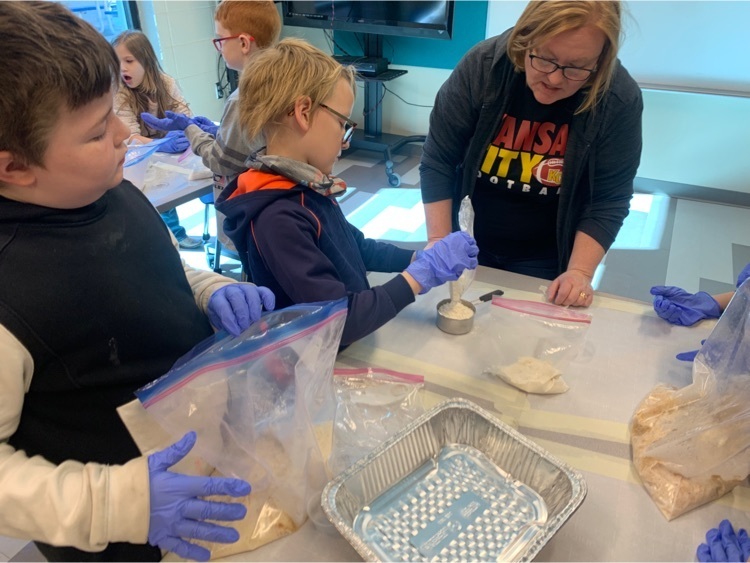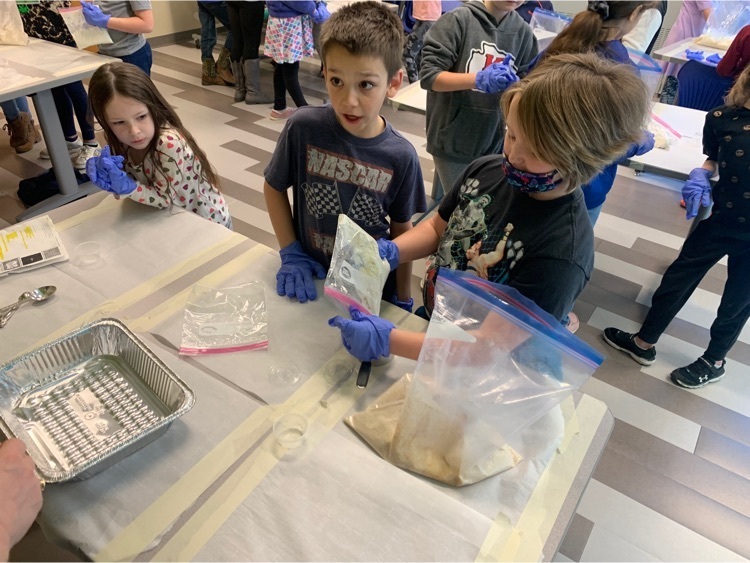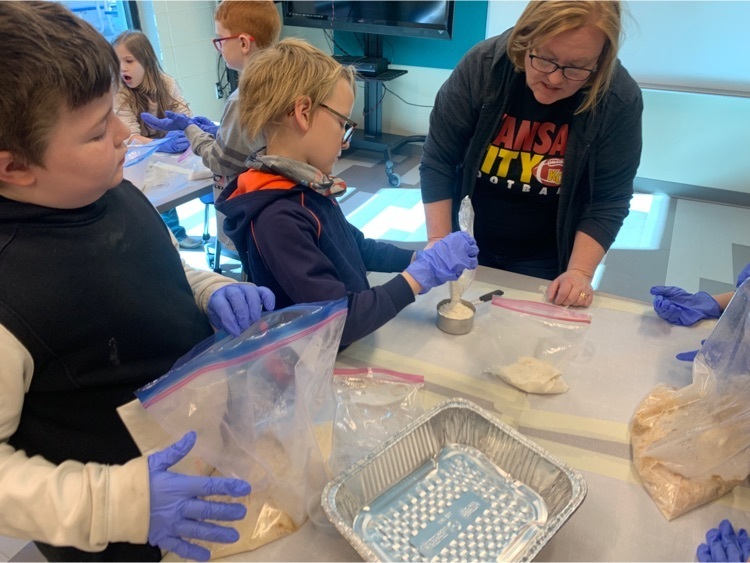 I have just received word that, due to some unforeseen circumstances on on Altoona's part, there will not be a JV boys' basketball game tonight. There will only be a high school girls' game starting at 6:00 PM and a HS boys' game to follow.

I've been told that the HS basketball games tonight should be live-streamed on Altoona's USD 387 Facebook page.

Good hard-fought effort by the varsity Blu-Jays. They battled through some adversity tonight but couldn't pull out the win vs. Marmaton Valley.

Your varsity Lady Blu-Jays were in action tonight against the Wildcats from Marmaton Valley. After a very slow first three quarters in which the Jays were down 14-11, Pleasanton mounted a furious comeback and took the victory 26-17. Way to battle through adversity, girls. That's how character is built and winning is done! Congrats! The ladies will play Altoona-Midway on Friday.

The JV boys will only play two quarters at Moran tomorrow vs Marmaton Valley. The start time for the JV girls will still be 4:30 PM still.

There will HS basketball at Moran on Tuesday, Jan. 25 against Marmaton Valley. The JV girls will play two quarters and will start at 4:30 PM in the auxiliary gym. That will be followed by JV boys. JV boys may play two quarters or a full game. Still waiting to hear back from Marmaton Valley about that. The HS girls will play in the main gym starting at 6:00 PM, and the HS boys will directly follow that. Admission is $4 for adults and $2 for students. Masks are recommended but not required.

Your Lady Blu-Jays were in action tonight in the championship game of the Midseason Tournament. They battled the first half only being down one at halftime. However, the second half wasn't as kind to Pleasanton as the final score was Northeast (Topeka) - 45 Lady Blu-Jays - 34. They will be in action again Tuesday evening at Moran.

There has been a team that has dropped out of our Midseason Tournament earlier in the week due to some unforeseen circumstances. Therefore there will not be 5th place games on Friday. Some game times have changed as well. The new game schedule for Friday is as follows: 5:00 PM (HS gym): Pleasanton vs Northeast (girls 1st place game) 6:30 PM (HS gym): Heritage Christian vs Osawatomie (boys 1st place game) 5:00 PM (Elem. gym): Northeast vs Jayhawk-Linn (boys 3rd place game) 6:30 PM (Elem. gym): Osawatomie vs Heritage Christian (girls 3rd place game)

Your Blu-Jays faced Osawatomie tonight in the second game of the Midseason Tournament. They fought valiantly but couldn't get the victory. They will not play a third game in the tournament.

Your Lady Blu-Jays hosted Jayhawk tonight in the first round of the Pleasanton Midseason Tournament. The ladies did not disappoint. They grabbed an early lead and kept it throughout cruising to a 47-17 win. They will play again on Thursday. Congrats, ladies!

Your varsity Blu-Jays faced Jayhawk in their first game of the Midseason Tournament. The boys played hard and never gave up. Unfortunately, Jayhawk got the victory. The Blu-Jays play again Thursday night.

Your varsity Blu-Jays took on Yates Center tonight. The boys played hard through a lot of adversity. Unfortunately, Yates Center proved to be too much. Your Blu-Jays will be in action next Monday, at home, in the Midseason Tournament.

Your varsity Lady Blu-Jays faced off with Yates Center tonight. Playing tough defense the whole game, they came up with the victory by the score of 33-26. This puts their season record at 6-2 heading into the Midseason Tournament next week.

Your boy JV Blu-Jays played host to Yates Center tonight for two quarters. They put forth a valiant effort but came up a bit short 15-19.

Just a friendly note that school is in session on Monday, January 17th. Also, Wednesday, January 19th early release at 2:45. Our next Monday off will be for the observance of President's Day on February 21st.

There's been a late change to the HS basketball games vs Yates Center tonight. The JV boy's game will still start at 5:00 PM. However, due to some unforeseen circumstances, there will only be two quarters played (not a full JV boys game).