Blu-Jay Football Players and Parents, June 1 at 6:00 pm you are invited to a football information meeting with Coach Johnson in the PHS Cafeteria. Please come by to meet our new head football coach, hear more about expectations and plans, and ask any questions you may have about the upcoming season.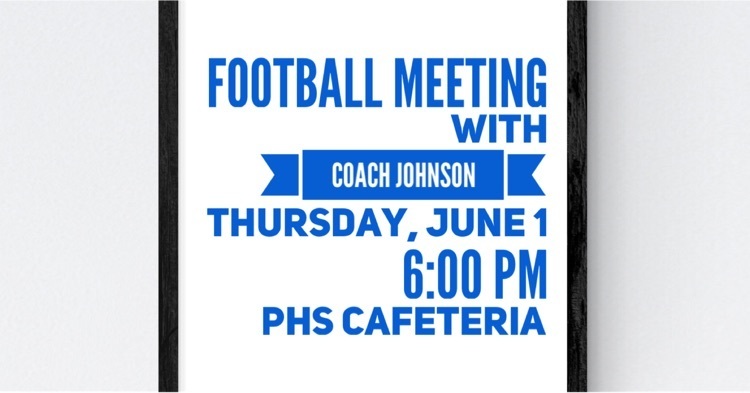 Blu-Jay Students and Parents We have some updates to our summer schedule to share with you. Summer School begins June 5 at 8:00 am. Transportation information will be shared this week. Summer Weights will begin on June 5 instead of May 30. All students 7-12 are encouraged to attend weights during the summer! Individual coaches will announce sport specific practice schedules. For this school year we will be offering 3 sessions: Mon/Tues and Thu/Fri 6:00 am-7:30 am w/ Coach Johnson 6:00 pm-7:30 pm w/ Coach Johnson Monday-Friday 8:00 am - 9:30 am w/ Coach Edwards ACT Prep is expanding this year. We will be offering Math and English, we may offer Science if there is more student interest. This would be for students 9-12 who are interested in preparing for the ACT college entrance exam. Monday - Thursday 7:30 am - 8:15 am - Math w/ Mrs. Conley 8:15 am - 9:00 am - English w/ Mrs. Cutshaw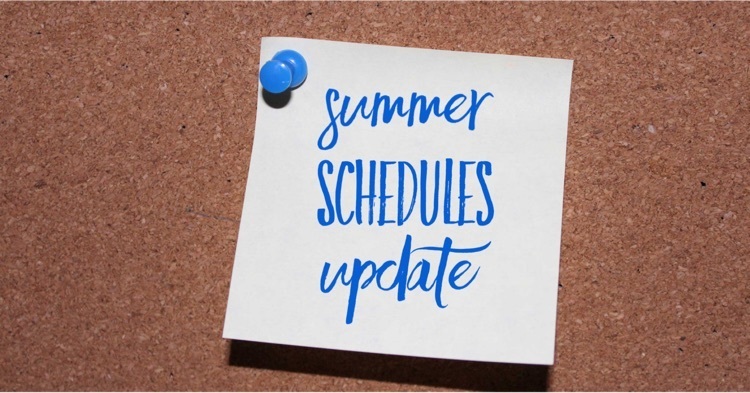 Thank you, Mrs. Rowland and the PTO for providing Otter Pops at Field Day.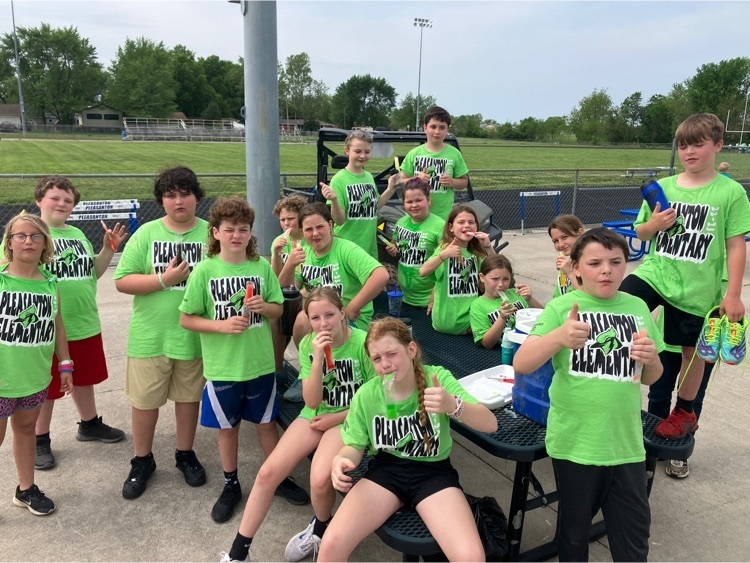 Weather permitting, we will continue to plan on having our Field Day tomorrow morning @ 8:30 AM. If the weather is a problem, alternative activities will continue in the elementary gym.

Final week at Pleasanton Elementary.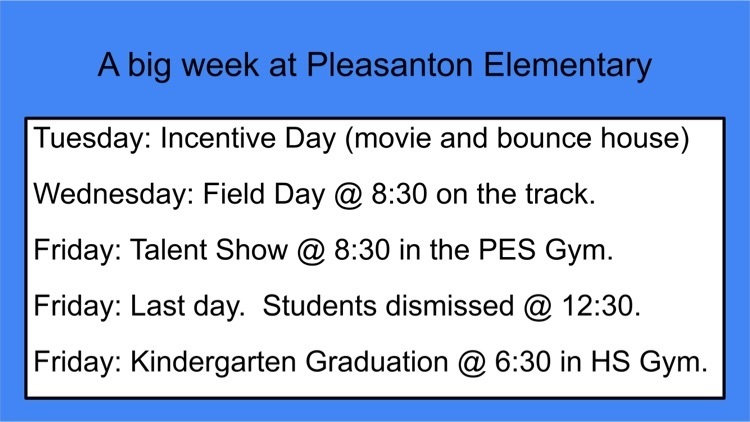 More photos from the meet.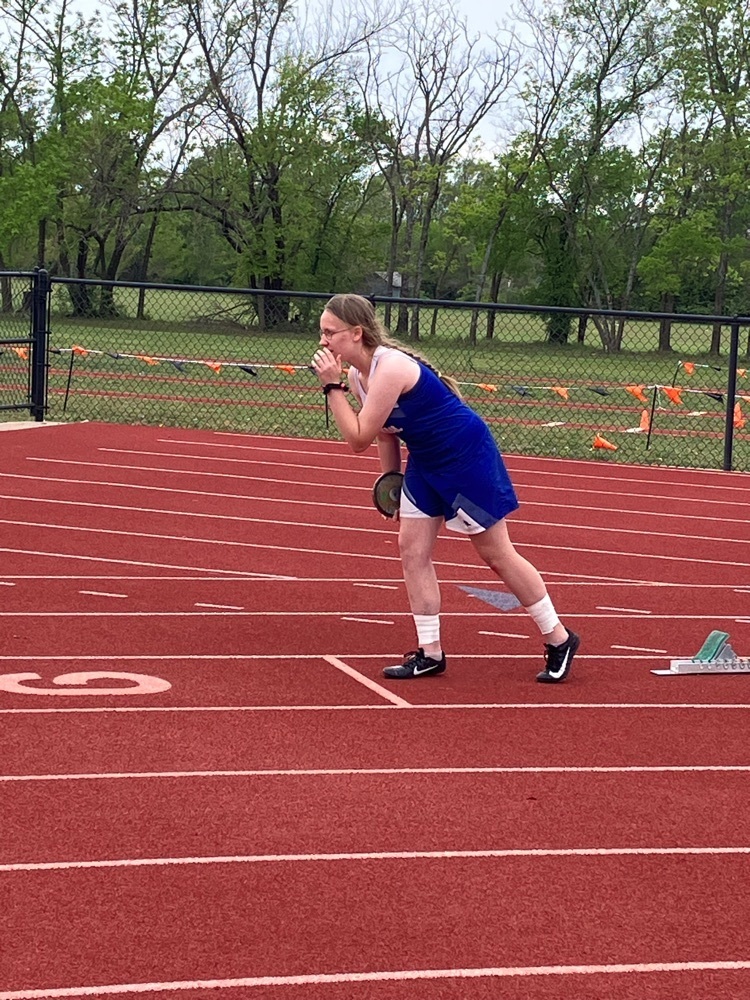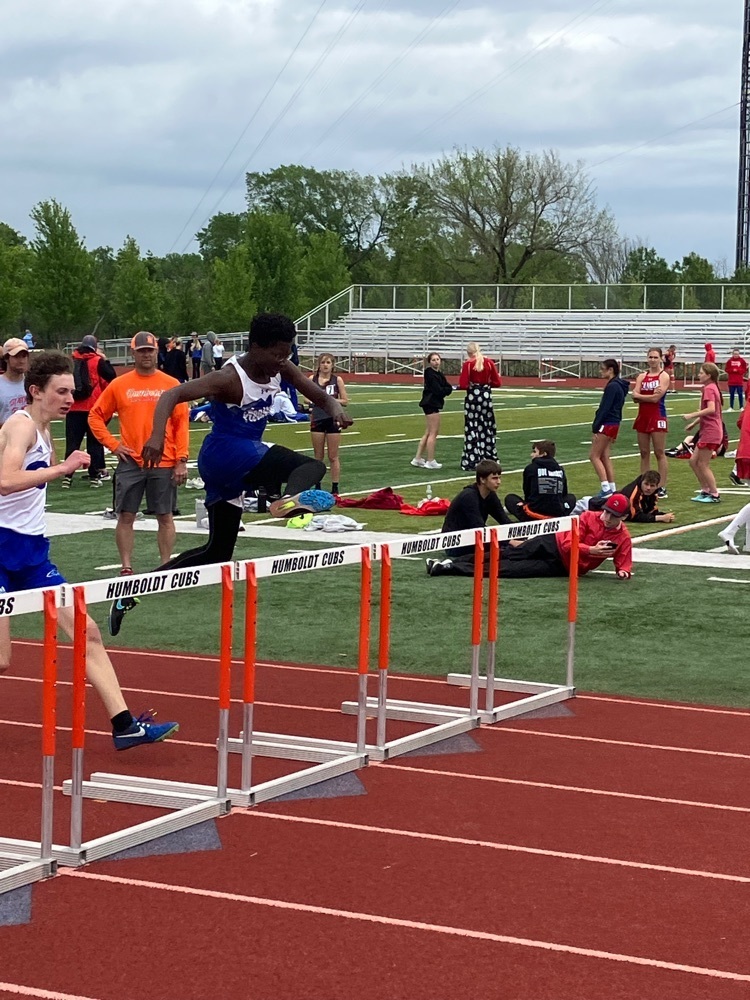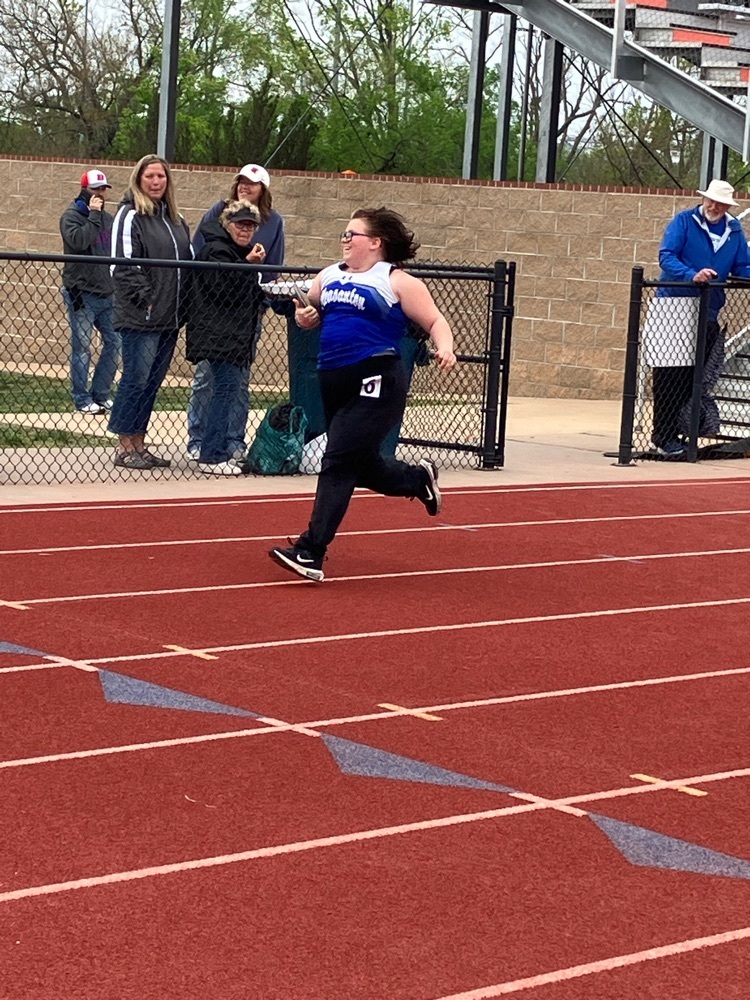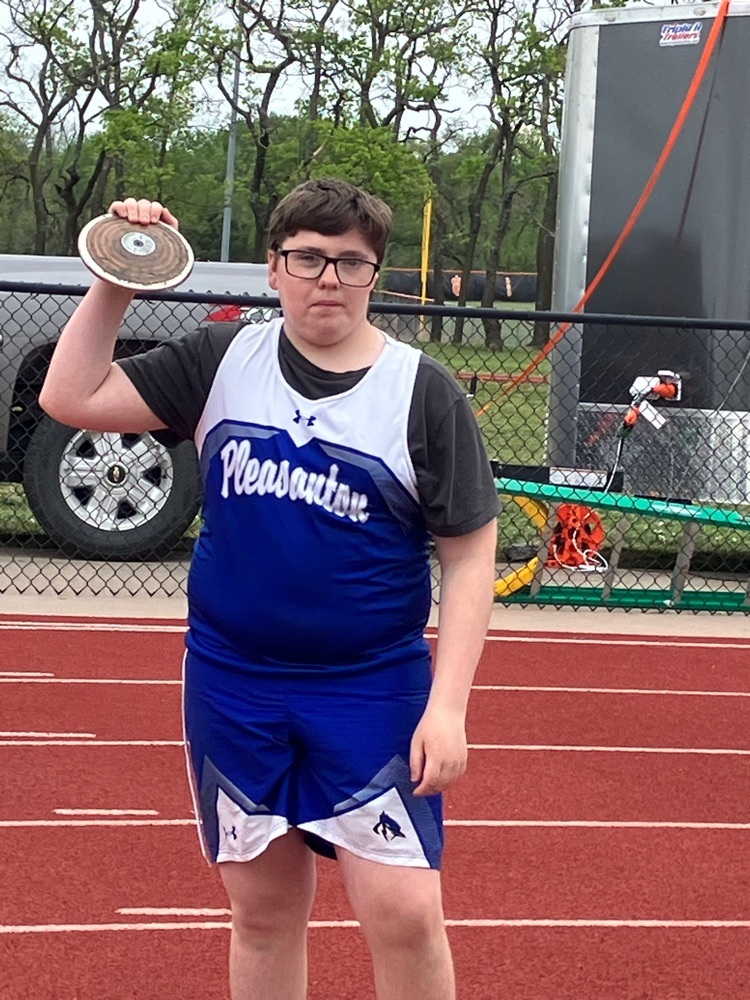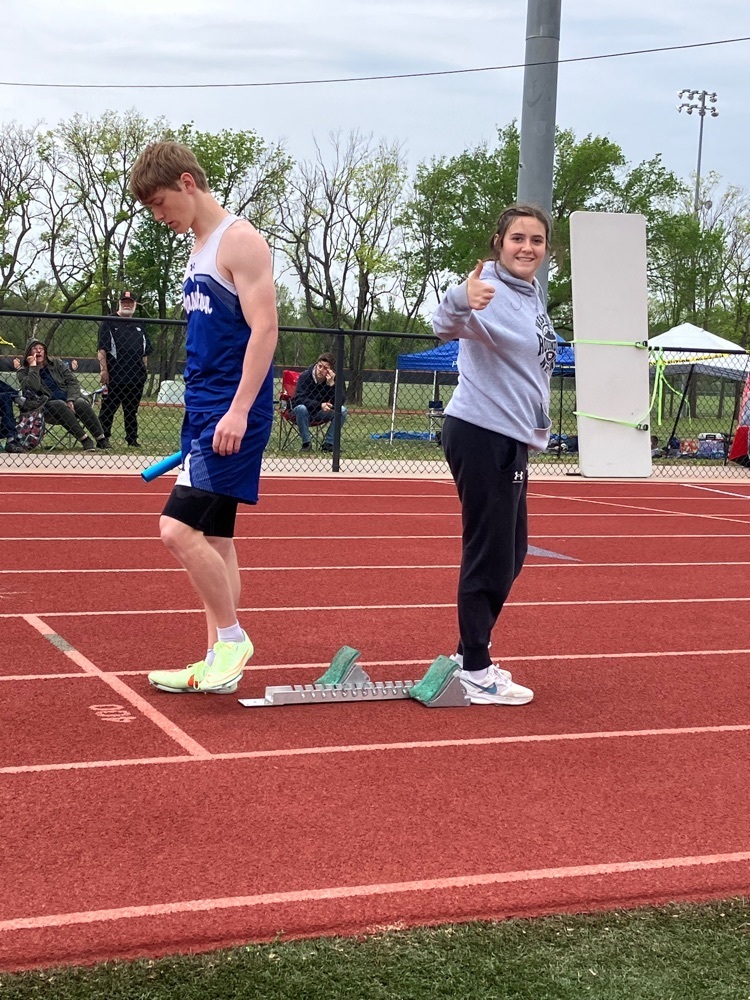 More photos from the field events.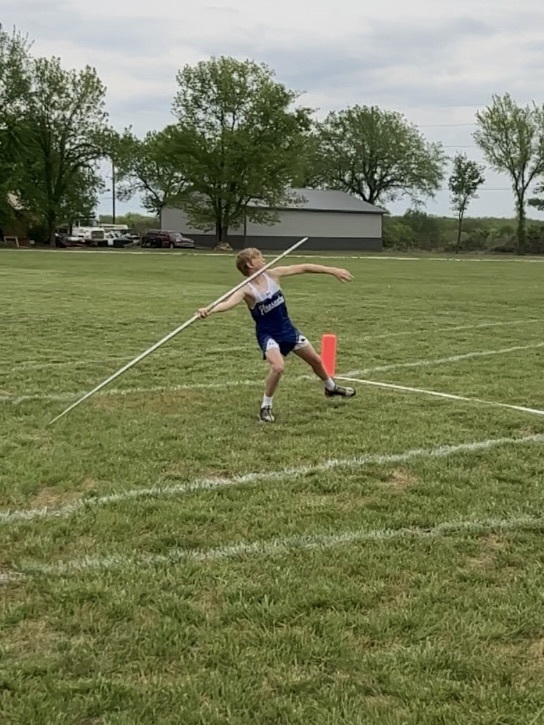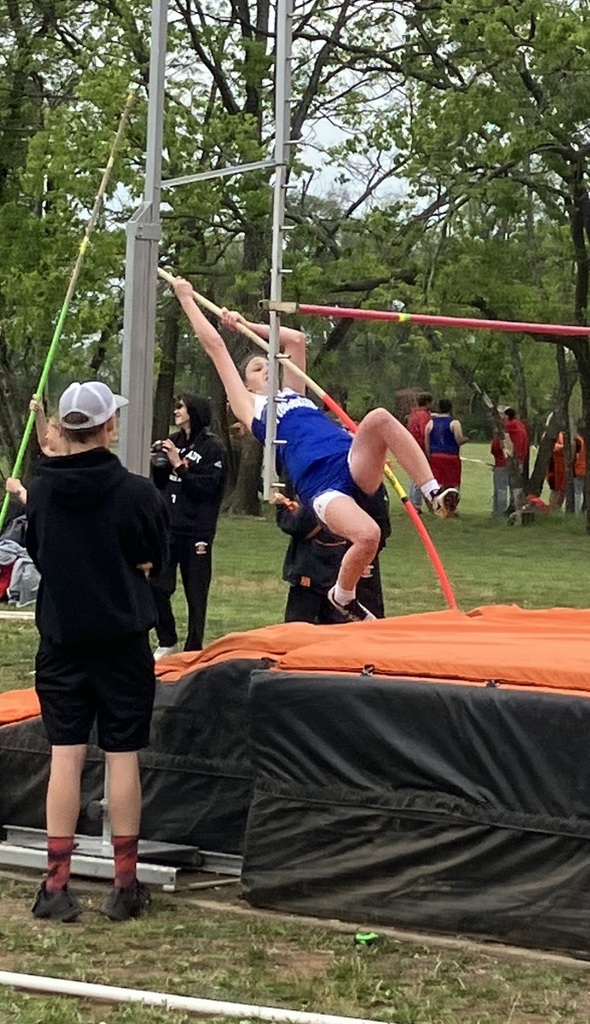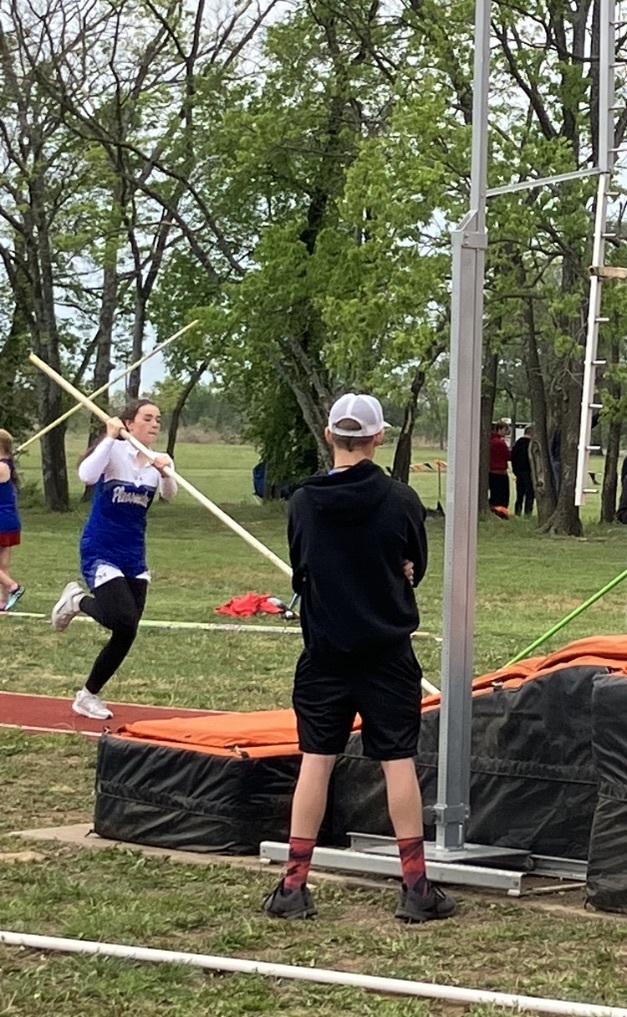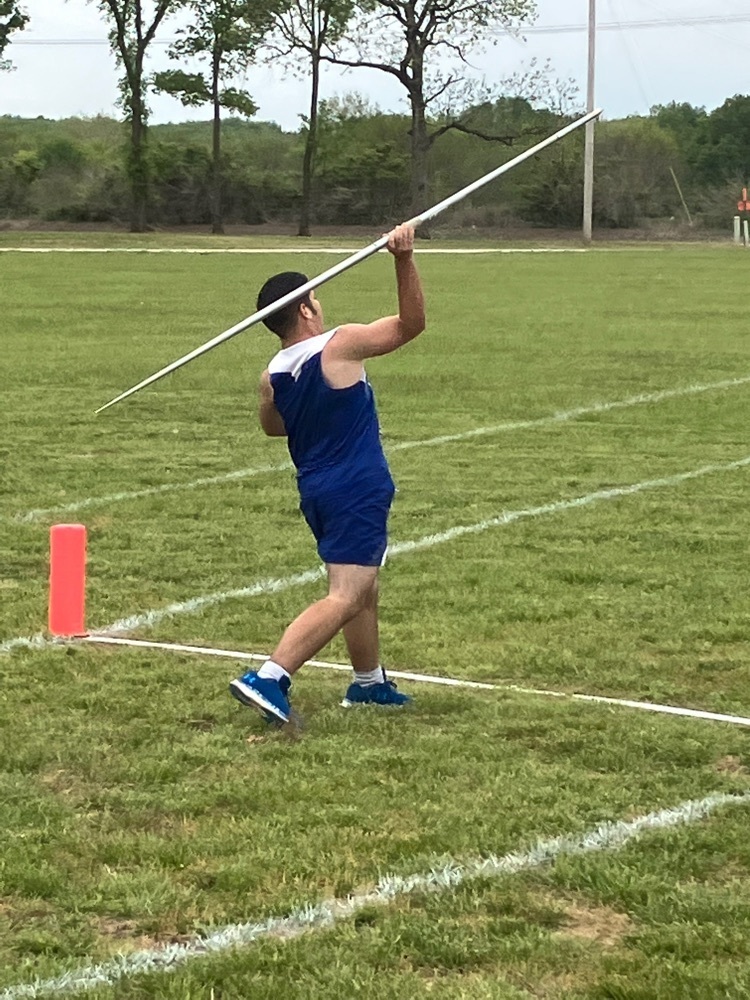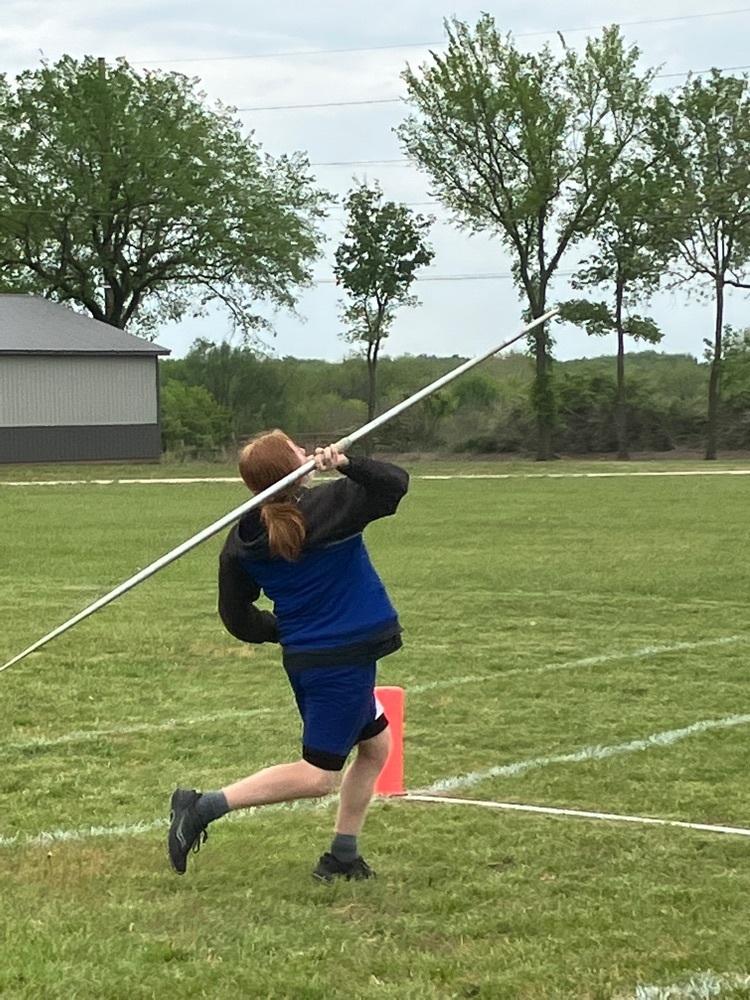 The weather isn't great, but our student athletes are performing well. Go Blu-Jays!!!!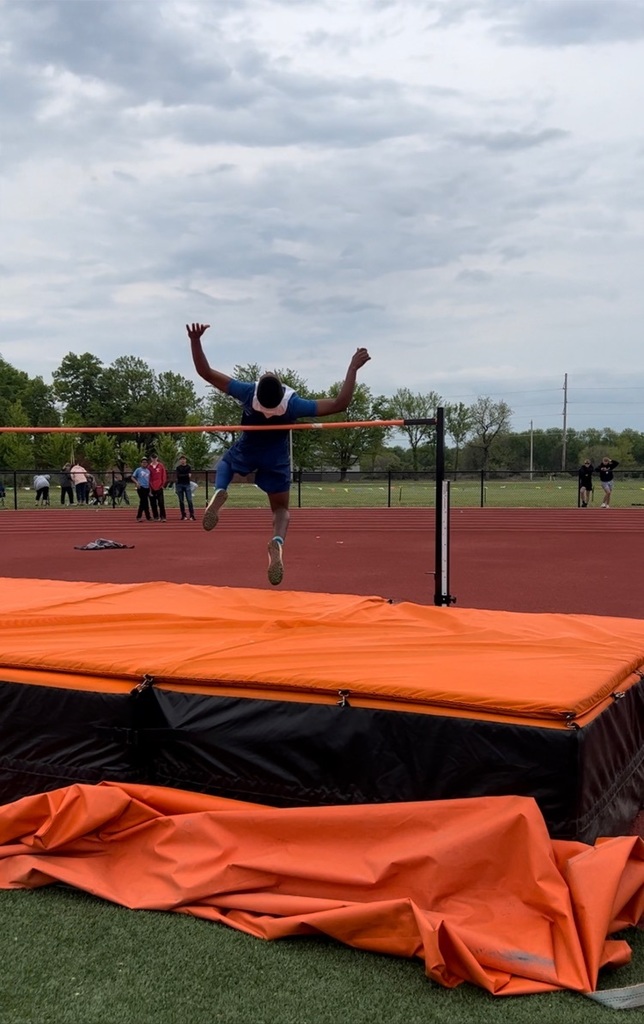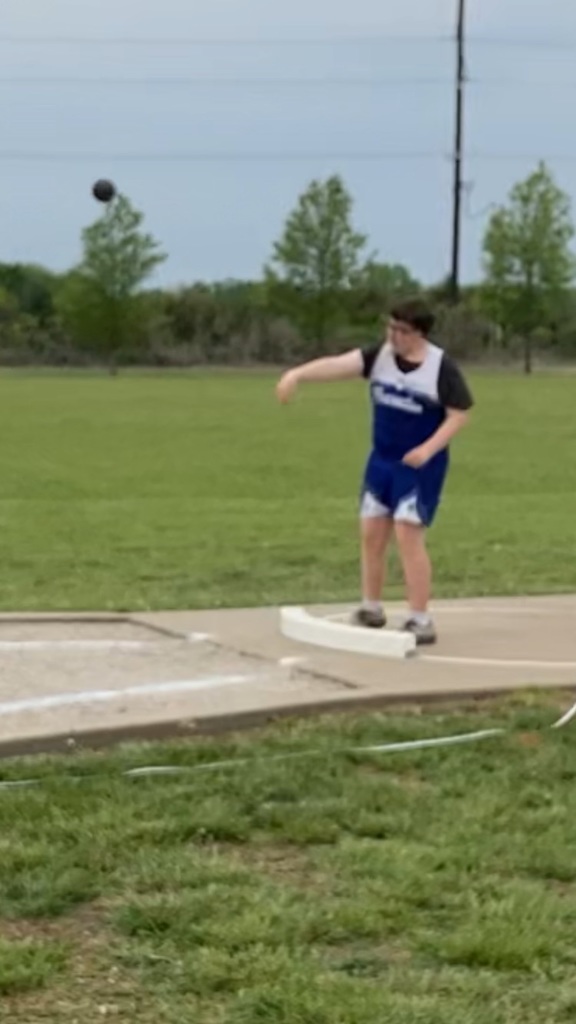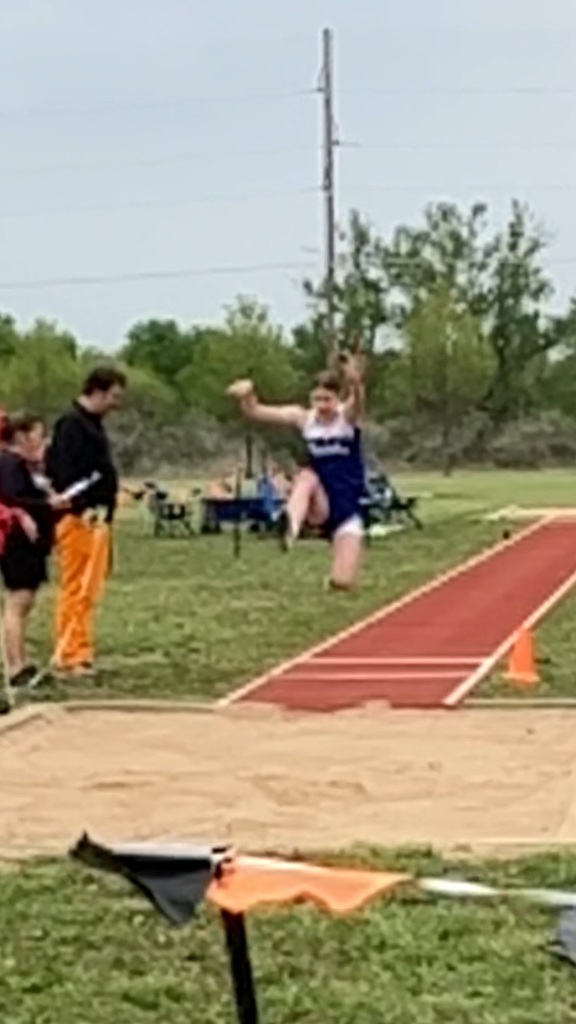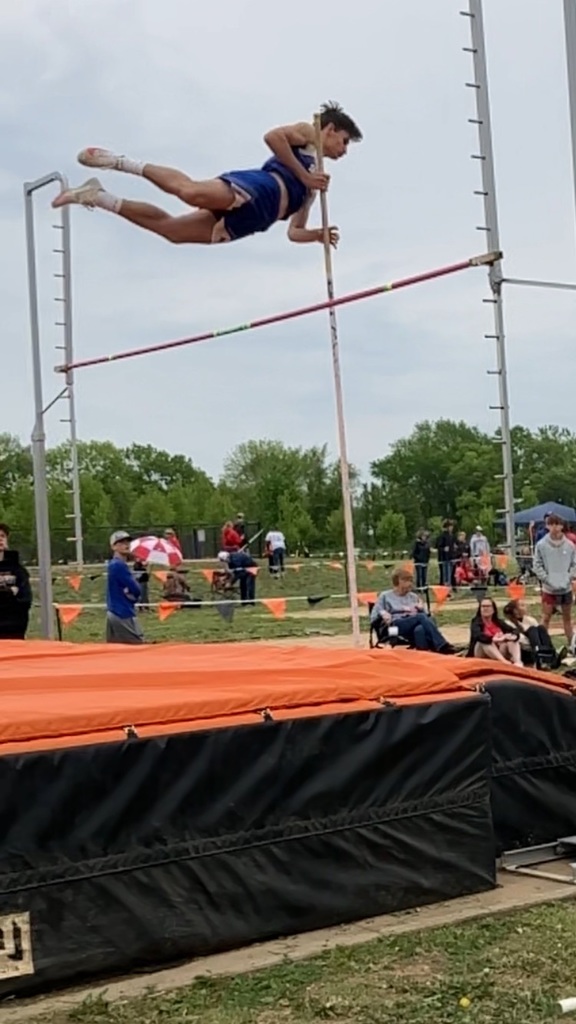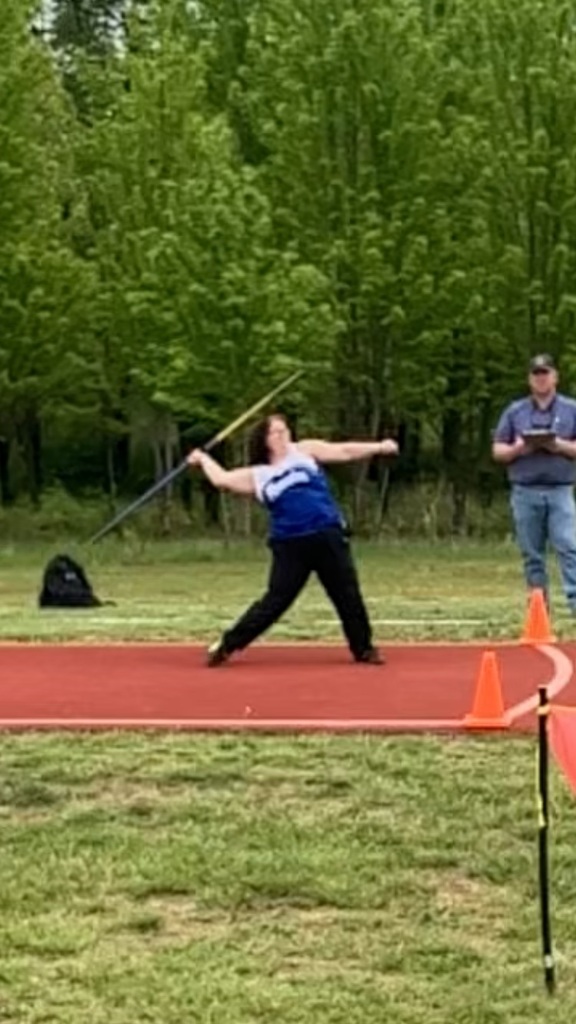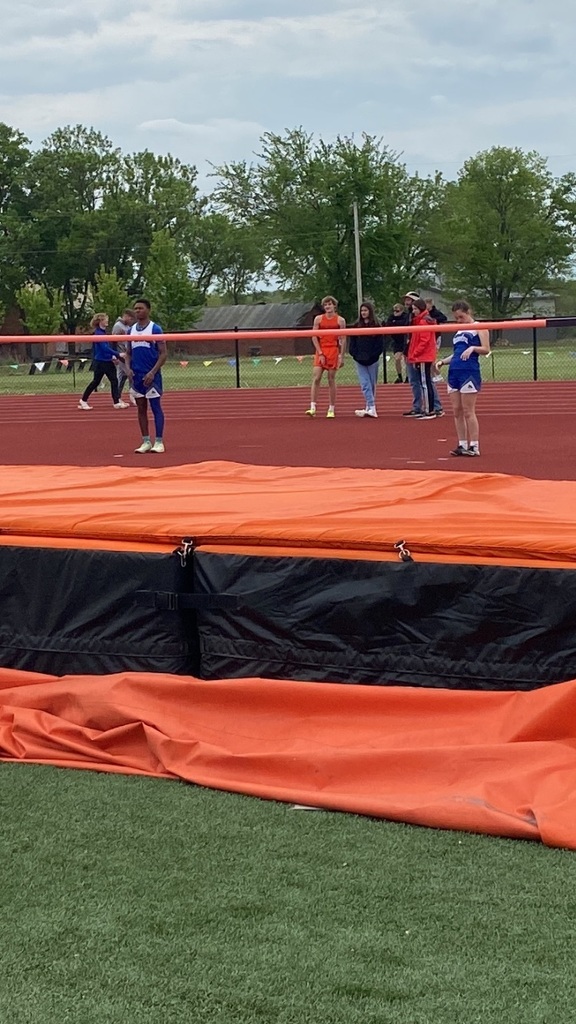 Principal Appreciation Day meets Staff Appreciation Week. Thank you everyone for your support.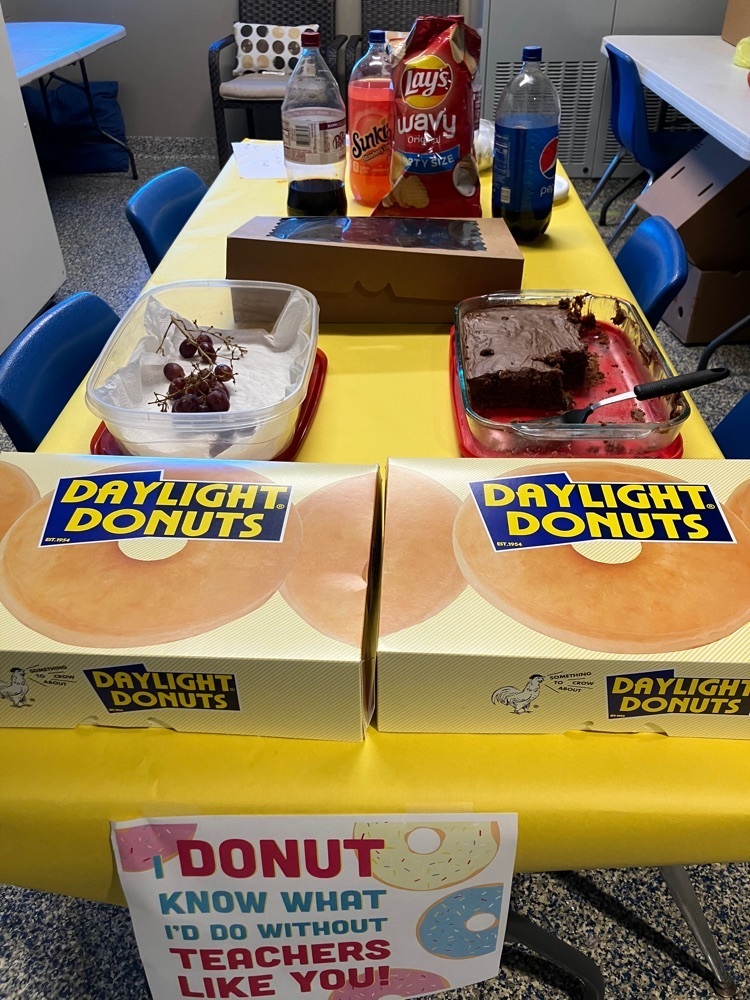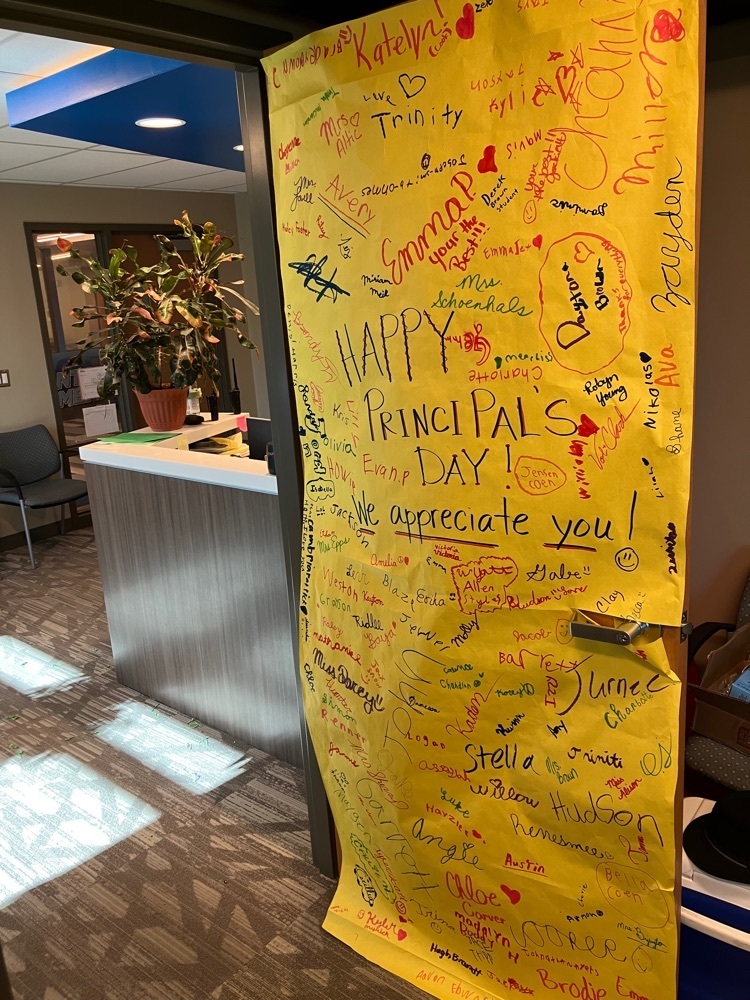 Last week, our elementary school was awarded the Challenge Recognition Award by KSDE. This award is a magnificent achievement and is reserved for only the best performing schools in the state. Last year, only 7% of the 1305 schools in Kansas received this award and only 16 schools in region 9 received this award this year. This is tremendous!!! Congratulations Pleasanton Elementary on this remarkable accomplishment.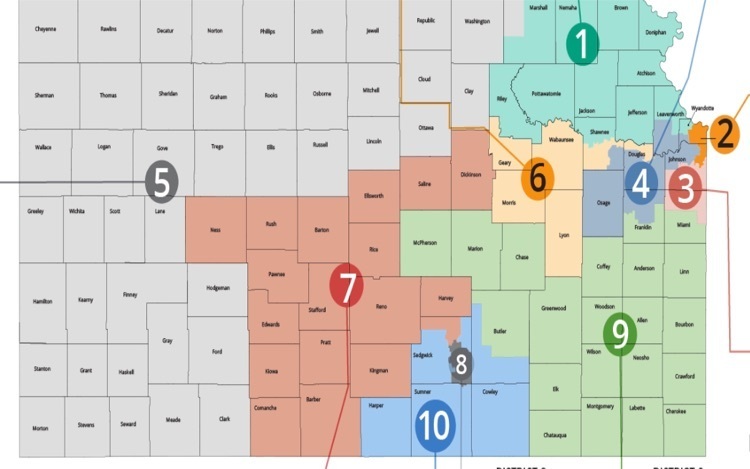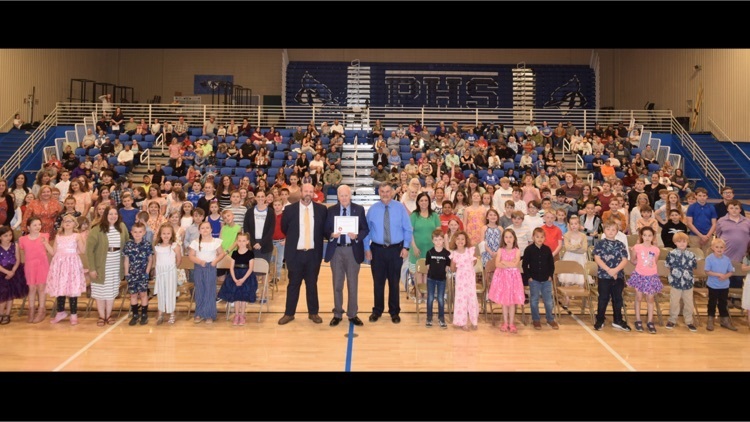 Families of Pleasanton Elementary, This is a friendly reminder that our Spring Concert and Art Show will begin at 6:00 PM tomorrow evening, with the concert beginning at 6:30. That said, please have students report to their seat in the gym with their teacher by 6:15 PM. We will see you tomorrow evening.

Parents, In response to some questions from the community regarding the USD 344 dress code, a short letter was sent out to teachers, today, to send home with our students. Some of these letters may not get sent home until tomorrow. The letter included a copy of the USD 344 dress code. Feel free to contact the elementary office if you have any questions. Thank you.

Spring Concert and Art Show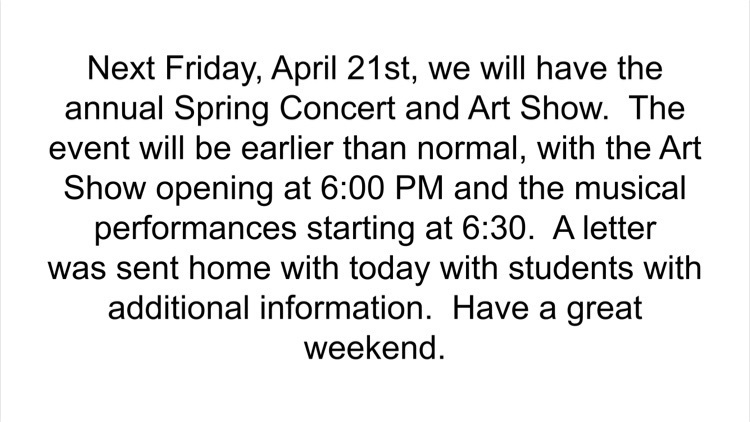 This is a friendly reminder that tomorrow, April 14th our early childhood program will be hosting its annual Round-Up event. This means that our preschool and kindergarten students will not come to school for their regular classes. Thank you.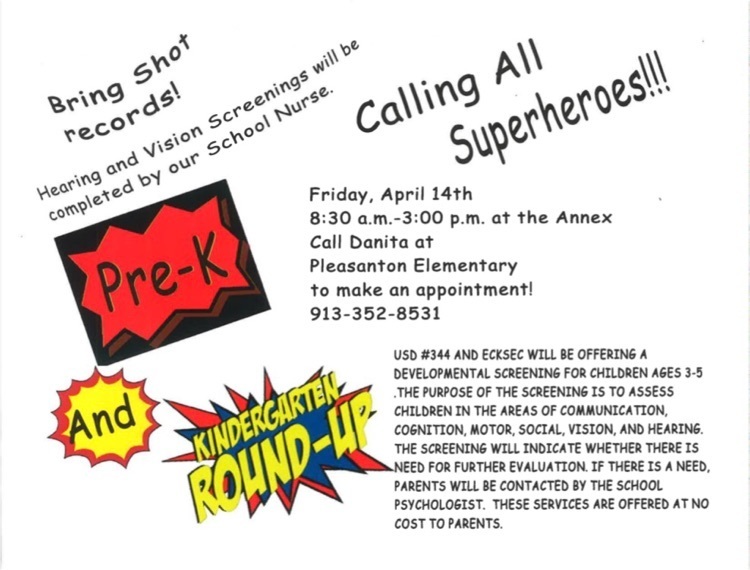 Final call for Round-Up! Pre-School and Kindergarten age students needing to be enrolled for the 2023-24 school year need sign up with Danita in the front office. 913-352-8531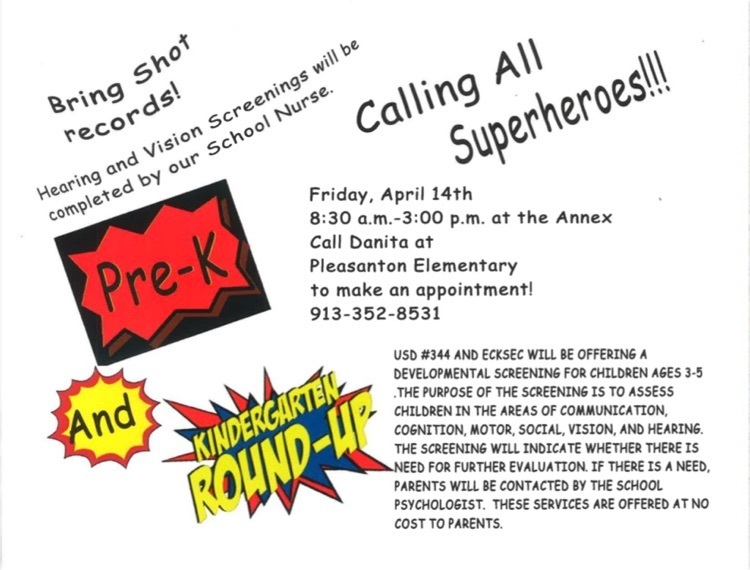 Summer School Fun: Hiking, Biking, Flying, & Swimming Additional summer school forms were sent home with students last night. Please contact the elementary office if you need one. Enrollment closes this Friday, April 14th.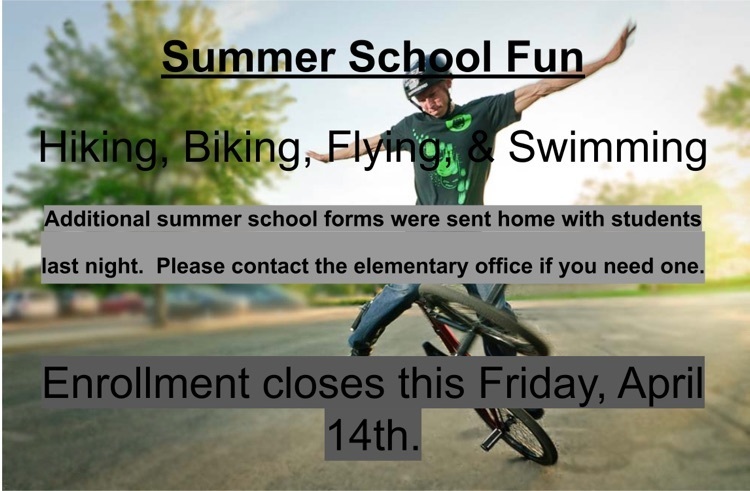 Benson did a great job today. He made it to round 4, which was a round that eliminated a lot of very good spellers. Great job representing Pleasanton!!!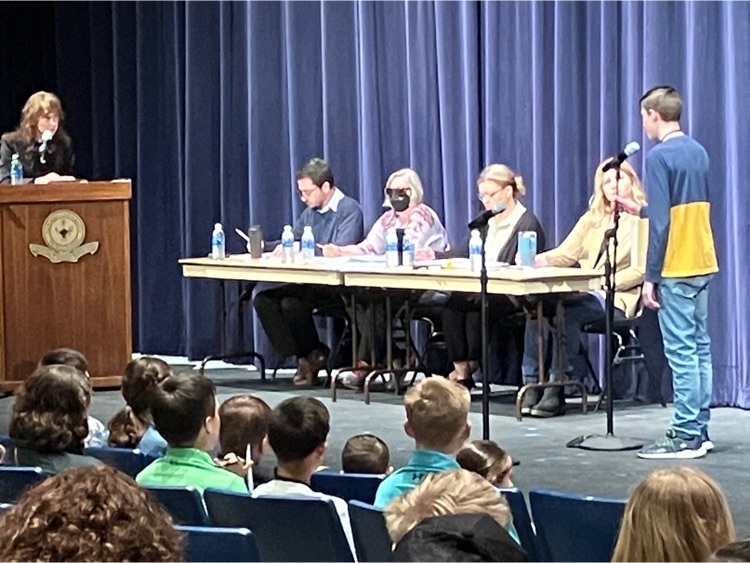 Benson Meik is representing Linn County at the Sunflower State Spelling Bee. Good luck Benson!!

Pleasanton Elementary Preschool welcomes Carissa Shilito. Carissa is a local author who published the book, "Innis And Ernest". It was a pleasure to have her here today and learn about important family relationships. Feel free to stop by and purchase a copy of this book at the Pleasanton Lincoln Library.