Greetings! The Academic Awards Ceremony will be held in the gym starting at 9 am. tomorrow, May 11th. All parents are welcome to attend. Graduation practice will follow. Baccalaureate will be held at the Assembly of God Church at 6:30 pm. Go Blu-Jays!


Your Blu-Jays fall to Uniontown by the score of 14-9 in their second game tonight. Their next game will be the first round of Regionals on Monday, May 16. Opponent and place of play will be determined later this week.

Your baseball Blu-Jays took the win over Uniontown in game one of their doubleheader by the score of 15-9. Their second game is just underway.

Good evening Pleasanton Elementary Families, There are several events at the elementary school this week that the community is invited to attend. Thursday @ 8:30 AM: Field Day at the stadium. Friday @ 8:30 AM: PES Talent Show in the PES Gym. Friday @ 7 PM: Kindergarten Graduation in the PHS Gym. *Also, Friday afternoon @ 1PM: Students will be released at 1PM for summer break. Busses will be running when students are released. We are looking forward to celebrate our students achievements, this week and hope to have you there.

HS baseball update: No HS baseball tonight at Yates Center. There will be no make-up date for this. Yates Center has two ballgames next week, and can't fit another game in before Regionals. Our next game will be Monday, Feb. 9, vs Uniontiwn at home.

The HS track meet for Thursday, May 5, has been rescheduled due to conditions and impending rain. It is now on Monday, May 9. However, our HS track team is already committed to go to a track meet in Iola that day. Therefore, the track team will not be attending the Humboldt meet. They will just be attending the Iola meet on Monday.
Just a reminder that tomorrow, May 4th is an EARLY Release Day! Students will be released at 2:45 pm.
Greetings! The last day of school is May 13th. We will dismiss at 1 pm. that day. Thank You for your attention to this matter ! Go Blu-Jays!


3rd JH TRL Track Meet Update: It looks like, as of now, the field events AND running events will both begin at 12:30 (that's what I've been emailed) so as to get everything in before the heavier rains come in the late afternoon. I will let you know if anything changes as I find out.

2nd JH TRL Track Meet Update: Plans are still to do the running events and get the field events in if we can. Last I have heard, the plans are to start the running events at 12:30. However, nothing is finalized yet. Will keep you posted.

JH TRL Meet Update: With possible weather coming in, as of now, the plan is to start with the running events at 12:30 today. Field events are up in the air at this time. If weather comes in and the field events can't be done today, field event competition will be determined later. I will keep you posted as I get information.

Your Blu-Jay tracksters traveled to Madison last night to participate in the Madison Invitational Track Meet. The boys played second of eleven teams. Pleasanton had a few exceptional performances. Isaiah Bates won the 100 m with a time of 10.52 breaking his school record he set a few weeks ago while also breaking the Madison Invitational meet record. Isaiah also won the 200 m with a time of 21.47. That time also broke Pleasanton's school record and the Madison Invitational meet record. The boys 4x100 relay team of Judah Skipper, Dale Gillespie, Tony Gillespie, and Bates also placed first and broke the Madison meet record with a time of 44.64. Also of note, Landry George won the girls 800 m run. Full results are in the following link:
https://drive.google.com/file/d/1cBxHCbCMEqw9ln1MC6U6nCuiqwC6-KK9/view?usp=drivesdk

Isaiah Bates broke his own school record in the 200 Meter with a time of 21.47. His 100 meter was also a new school record.

Isaiah Bates took first and PR'd with a stumbling start at 10:5.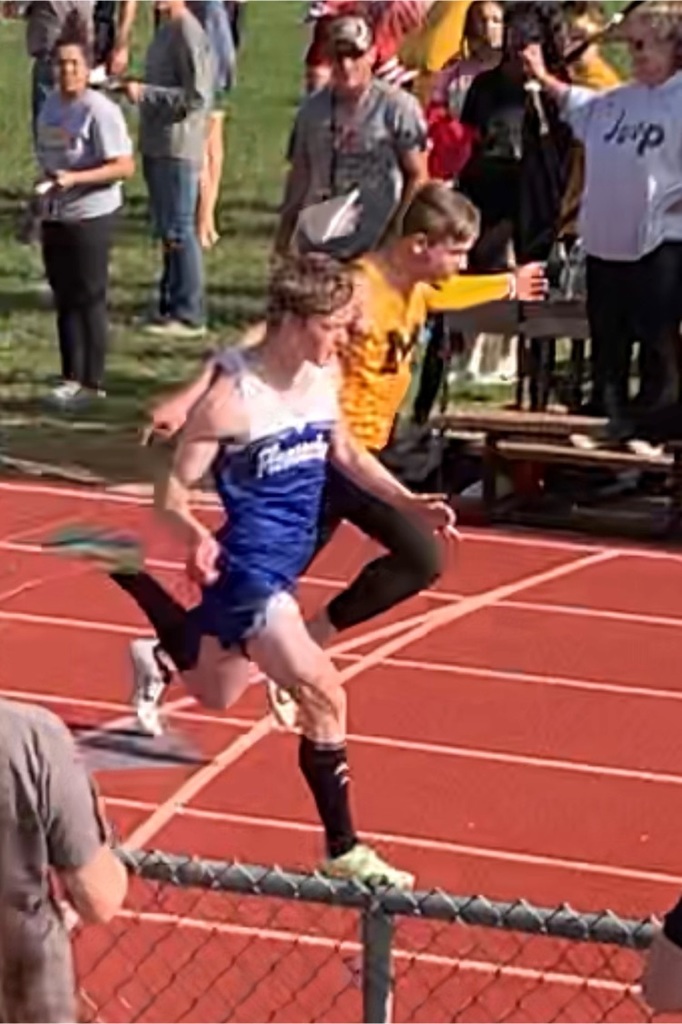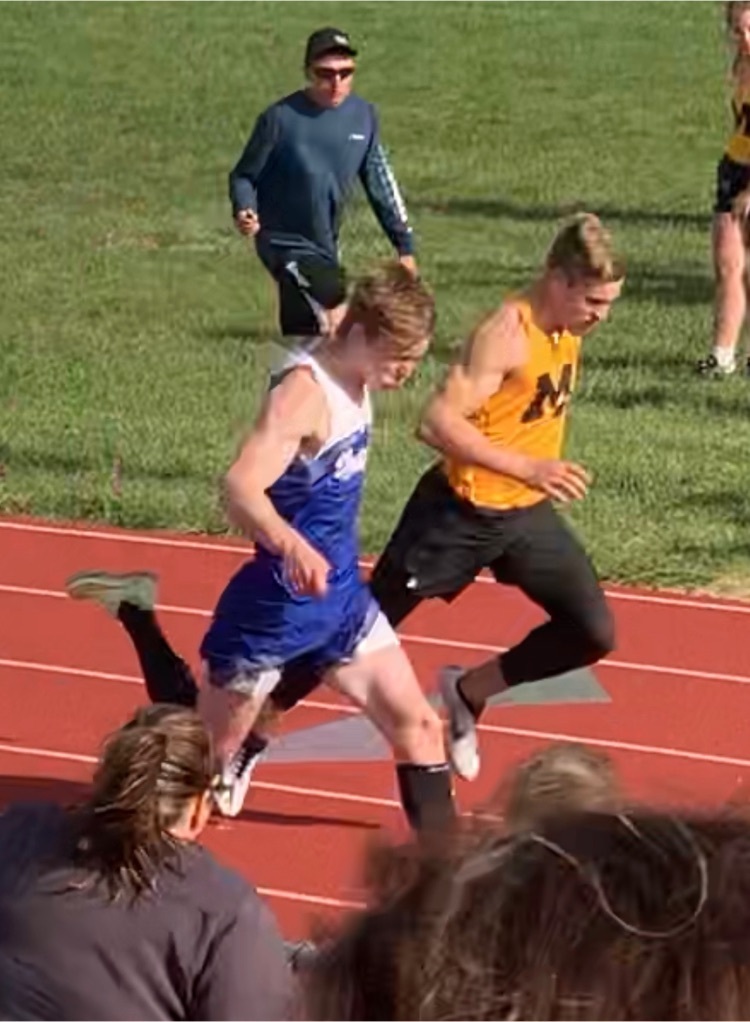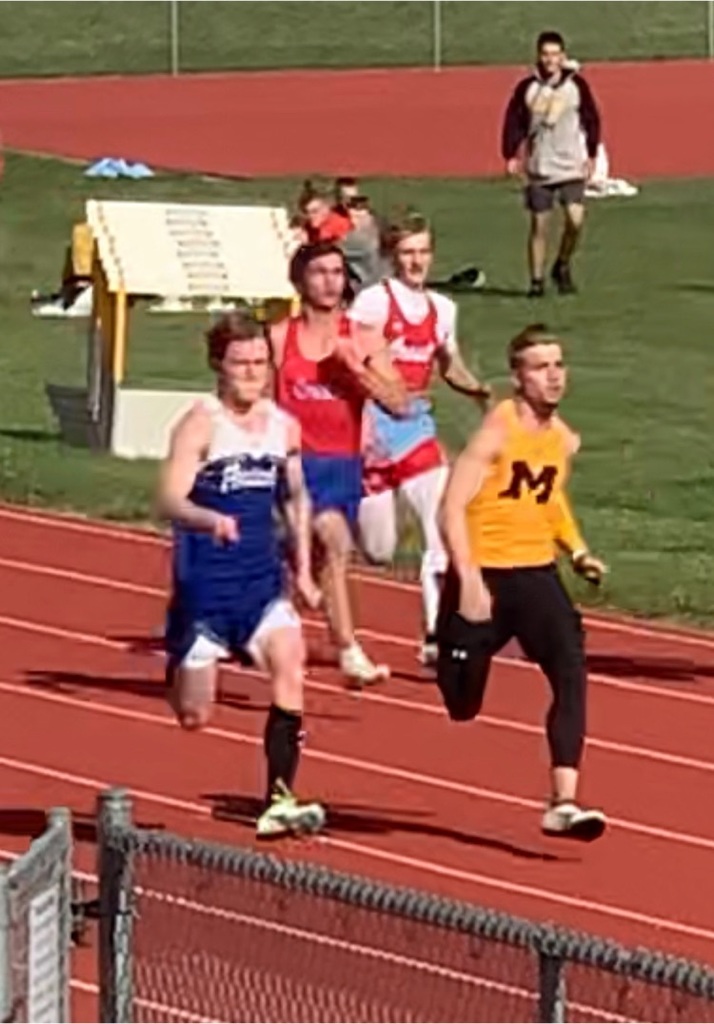 Your Blu-Jays bested Marmaton Valley tonight in both games of their double-header. They took game one 16-1 in three innings, and they won game two 21-11 in five. Congrats, fellas!

Greetings! Community Service Day Will be held tomorrow April 27th, for all Jr./Sr. High Students and Faculty. Groups wil be traveling all over town working on projects. The Laugh Olympics will be held in the afternoon. Please wear old clothes, tennis shoes and ball caps!

Friends and Families of Pleasanton Elementary, We look forward to having you this evening at our Spring Concert and Art Show. We are excited to showcase the wonderful talents that our students have and to see them dressed up and looking their best. Tonight's Art displays will open at 6:30 PM. The display will also be available for view following the concert. The concert will begin promptly at 7 PM. That said, students are to meet up with their teachers in their classrooms at 6:45 PM. They will then make their way to their assigned seats in the gym. We are working on concert etiquette with our students and would like for our families to support us in these efforts. During the concert, we ask that electronic devices are silenced, that people remain seated through the duration of a song or group, and that if you need to exit during the concert, you do so at the end of a song. We also ask that if you need to have a conversation with someone, please feel free to do so outside in the lobby. Everyone would love to hear their children's performance free from nearby talking. We appreciate all of your effort and support in making this evening a success. Thanks so much. We will see you this evening.