Class lists are posted at the elementary school. (1 of 3)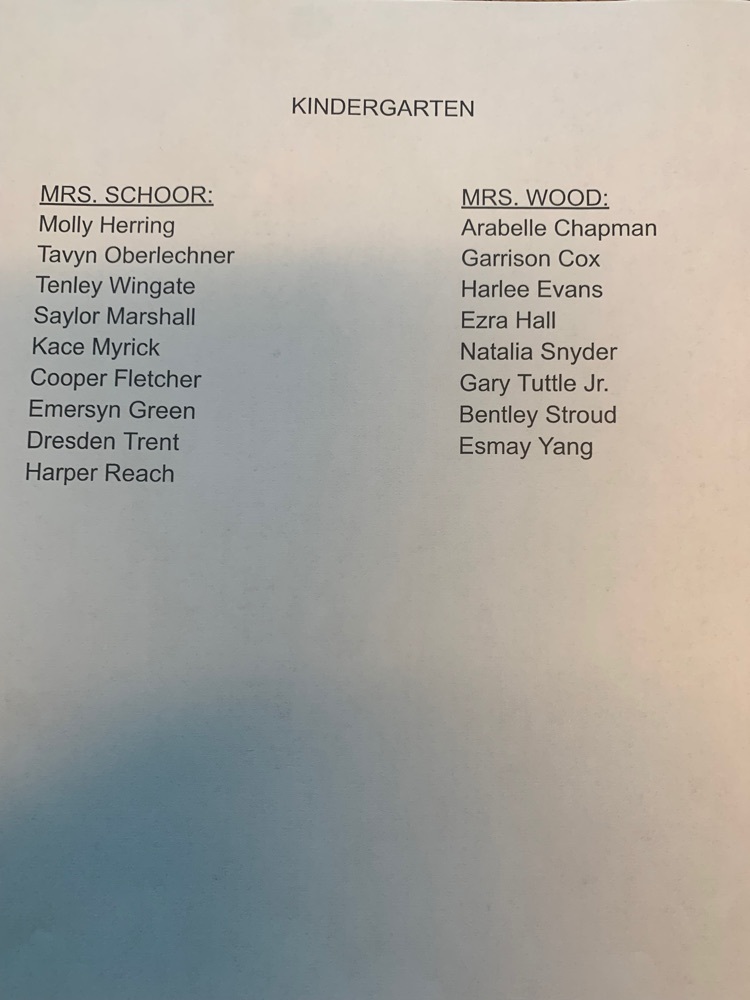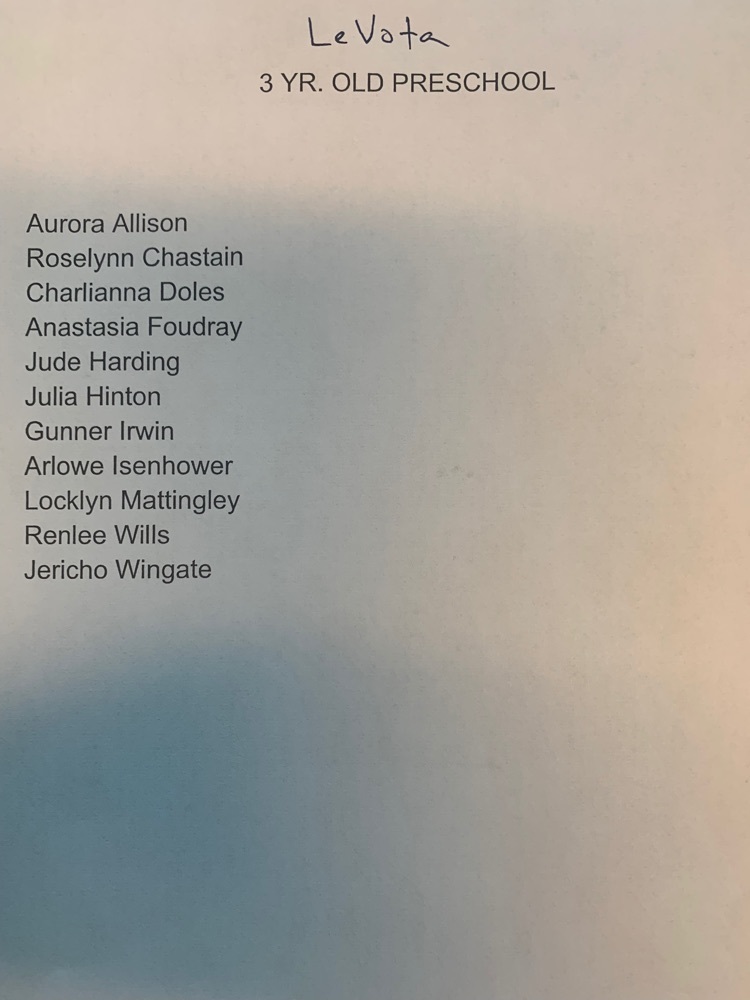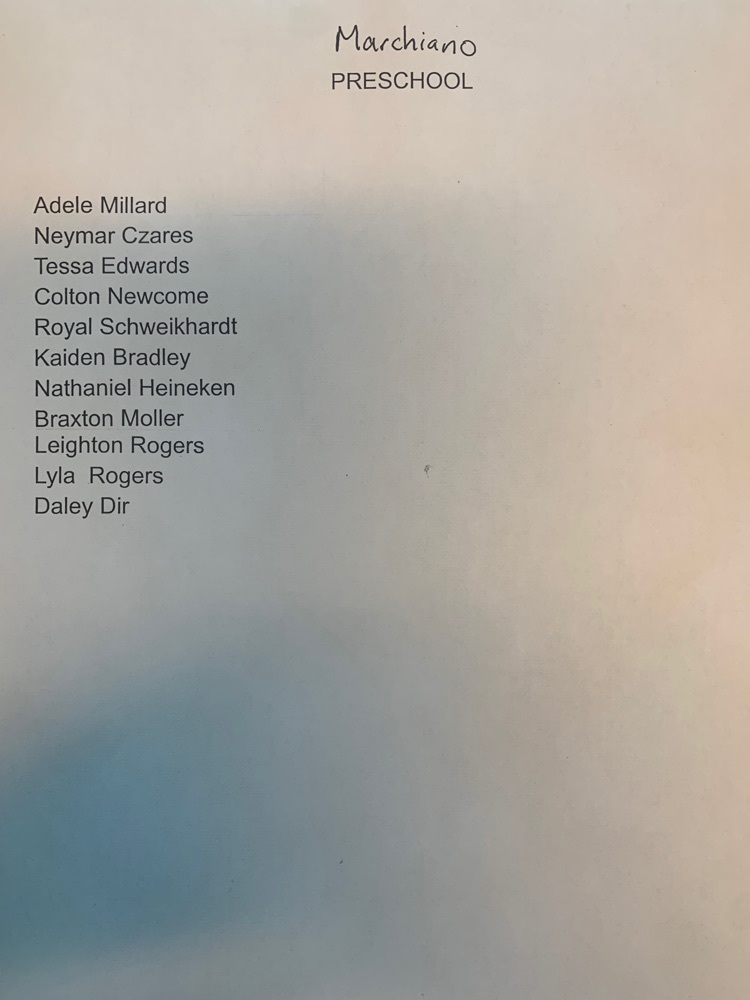 We are currently accepting applications for Para positions and an Aid position at Pleasanton Elementary for the 2022-23 school year. Applications can be picked up and submitted at the USD 344 District Office (Annex).

Great time at the Steamboat Arabia. We are running a bit later than expected. Our expected time back in Pleasanton is 2PM.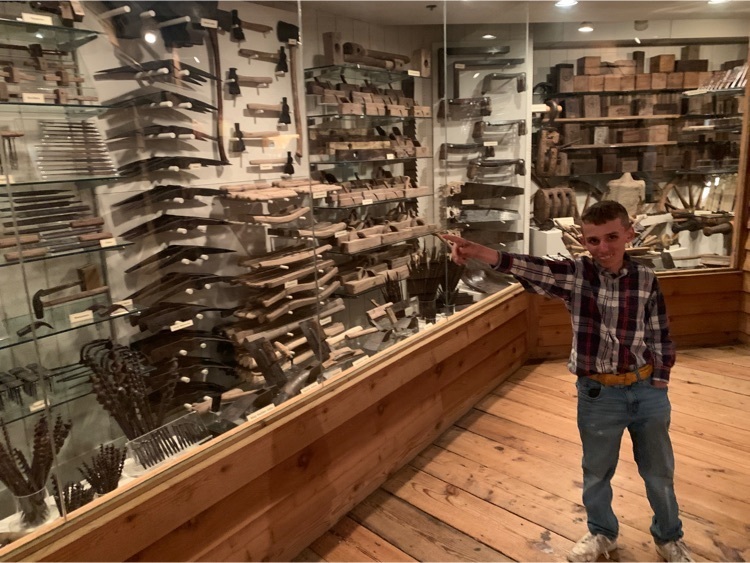 Congrats go out to Karsten Mckee for being voted 1st team All-TRL in baseball. Congrats also to Hayden Johnson, Tony Gillespie, and Braden Baldwin for being selected to the All-TRL Honorable Mention team. #BlujayPride

Another great day for our Pleasanton Blu-Jays. Landry George led us off with a great performance and a personal best in the 100m with a time of 13.77. Isaiah Bates ran an impressive 10.79 100m dash, breaking the meet record. Later that day he smashed the record with a 10.50 in the finals. Tony Gillespie and DJ Meik we're just shy of their personal records in the pole vault competition. Both boys are really close to hitting 11ft. Judah Skipper and Dale Gillespie had a great performance in the triple jump. Judah barely missed his personal best and skipped his way to a 38'7.75". Dale flew to a personal record of 40'3.5". Our 4x100 relay team showed up pwith aspirations of breaking their school record. Judah Skipper, Dale Gillespie, Tony Gillespie, and Isaiah Bates all had great sprints and excellent hand offs. Unfortunately, Isaiah had an injury about 40m into the last leg of the relay. Their preliminary time of 44:34 will remain standing as the new school record. This season will truly be a season to remember. A special thanks to Dan Saulsberry and Tony Bates for their excellent coaching and commitment to our Blu-Jay squad.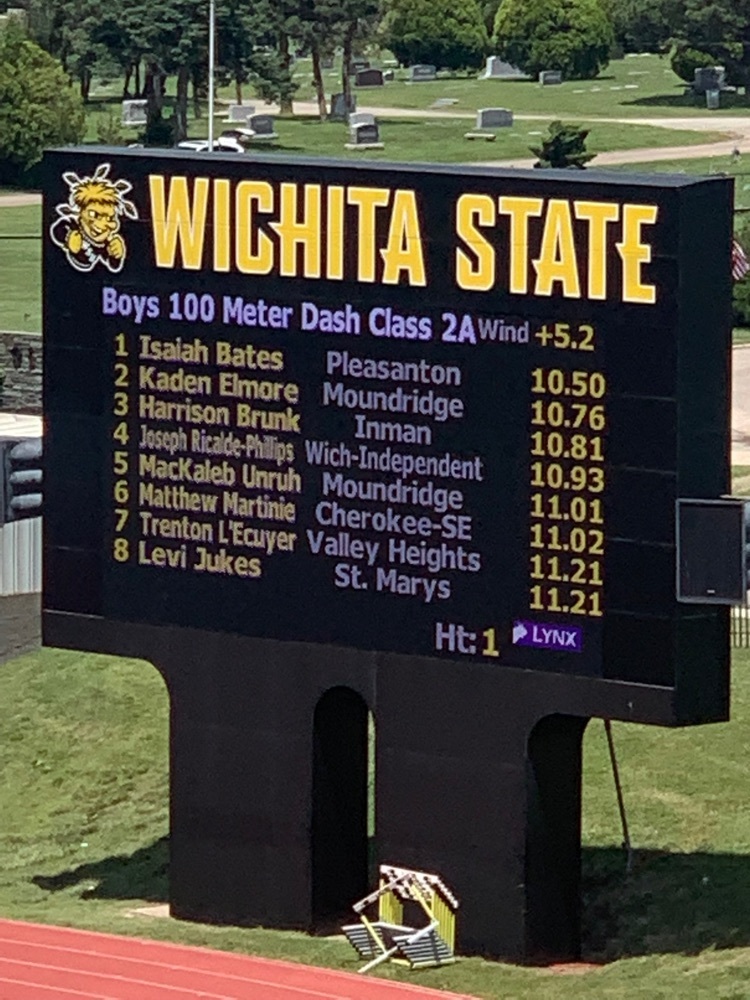 Our Blu-Jay boys had a spectacular appearance our first day at the state track and field competition. Here are a few highlights. Judah Skipper, Dale Gillespie, Tony Gillespie, and Isaiah Bates broke the school record in the 4x100 relay with a time of 44:34. They will move on to compete in the finals tomorrow. Isaiah Bates ran an impressive 22.64 200m dash. This was the fastest 200m time in both preliminary heats. Judah Skipper leaped an amazing 19'2" in the long jump. This was an incredible jump and put him at 12th in the competition. Dale Gillespie soared 6 ft in the high jump which earned him 4th place and a spot on the podium. His performance today gave Pleasanton its first points in the state competition. An excellent first day for our Blu-Jays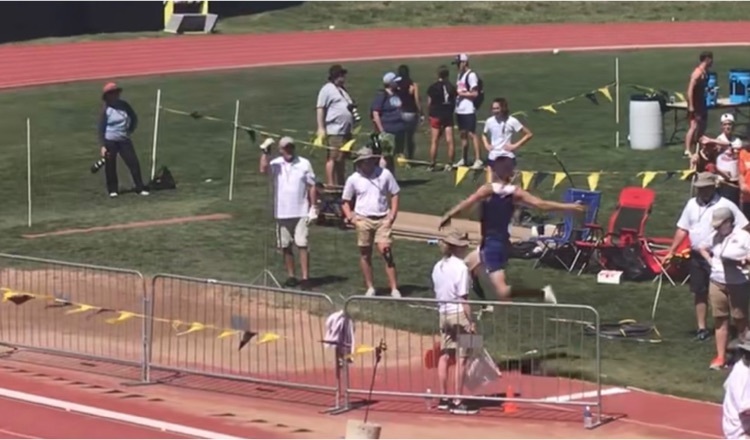 Due to the ground conditions at the cemetery, the placing of the flags will be rescheduled for 4:00 PM on Friday afternoon. We hope that you will be able to join us at that time.

Pleasanton Families, June is around the corner and that means students will be back next Wednesday for summer school. We are excited to have them and In preparation for the first day, if you have an elementary student that is planning to walk or ride their bike home after school, will you please notify Danita in the front office. She can be reached at 352-8531. Thanks everyone!

Friends and family of USD 344. Tomorrow afternoon (May 26) at 5:30 PM, a group of community members will be placing flags on the graves of our honored veterans. If you are interested in being a part of this, please don't hesitate to come. You will want to bring your muck boots or shoes that you don't mind getting wet. Also, we invite you to the Memorial Day Ceremony on Monday morning, May 30th at 10 AM. The ceremony will be held at the Pleasanton Cemetery.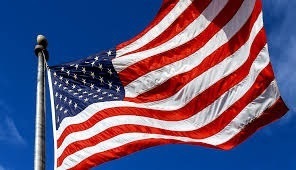 State track meet info: KSHSAA STATE TRACK AND FIELD FAN AND SCHOOL INFORMATION MAY 27 and 28, 2022 1) STATE FACILITY: (3301 E. 21st Street) • Cessna Stadium, Wichita State University • Wichita (WSU) Campus Resources:
www.wichita.edu/statetrack
2) TICKET PRICES: • $9.00 for Adults each day, $7.00 for students K-12 each day. • Tickets are available via GoFan Digital Ticketing. (See KSHSAA State Track and Field page for link) • There will be 3 ticket gates. Two gates are located southwest of Cessna Stadium, and one is located on the east side of the stadium. (SEE ONLINE MAP for locations) • Tickets are good for one day of competition. • Gates open at 6:45 am on Friday, and 7:00 am on Saturday for fans. • Gates open at 6:30 am on both days for school teams. 3) T-SHIRT AND APPAREL SALES: • Short Sleeve Navy T-Shirts:​​$19.00 for small – XL and $22.00 for XXL • Long Sleeve Navy T-Shirts:​​$23.00 for small – XL and $26.00 for XXL • Performance T-Shirts:​​​$25.00 for small – XL and $28.00 for XXL • Hooded Heather Navy Sweatshirts:​$33.00 for small – XL and $36.00 for XXL • Crewneck Navy Sweatshirts:​​$27.00 for small – XL • State Hats and Visors:​​​$19.00 ​​​ o XXXL short sleeve ($6 extra), long sleeve ($5 extra), hoodie ($4 extra) 4) PROGRAM SALES: • Commemorative programs can be purchased throughout the facility. The programs will be sold by our KSHSAA Member School KAY Programs for $3.00 each. 5) COOLERS: • School coolers are permitted thru the northeast athlete pass gate. No other coolers will be permitted. No exceptions. • Patrons are not permitted to bring coolers into the stadium. No outside food or drink. 6) BACKPACKS and LARGE TOTES • Only athletes and coaches are permitted with backpacks. Fans are not permitted to bring in backpacks and/or large totes. Diaper bags and purses are permitted.

In addition to the boys previously mentioned going to state. Judah Skipper place 3rd in the long jump and 4th in the triple jump. Also Dale Gillespie placed 3rd in the triple jump. Both boys will represent Pleasanton in their respective events.

The boys and girls track teams showed up to compete at the regional competition with the boys team earning enough points to walk away as regional champs. We had several state qualifiers: -Landry George placed 3rd in 100 meter. -Isaiah Bates, Judah Skipper, Tony Gillespie, and Dale Gillespie qualified for the 4x100 meter relay in 2nd place. Dale Gillespie took 1st place in the high jump. -Tony Gillespie took 1st and DJ Meik took 2nd in the pole vault. Isaiah Bates took 1st place in the 100 and 200 meter.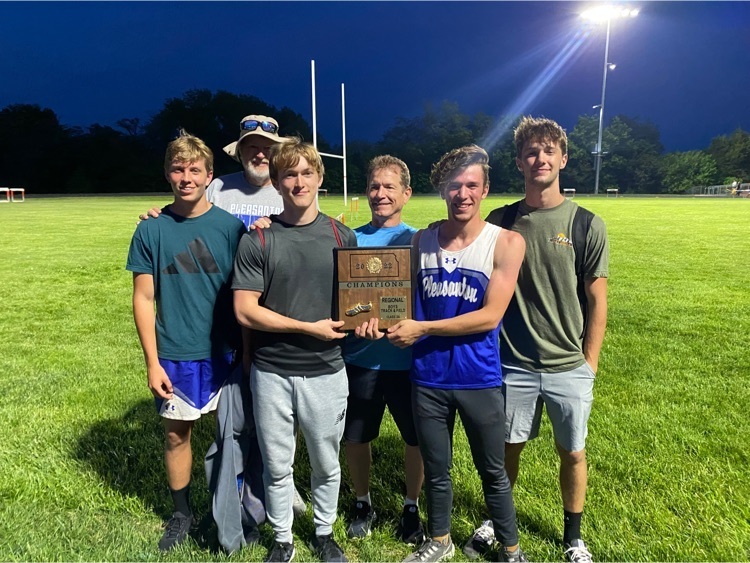 Your Pleasanton thinclads traveled to Lyndon today to take part in the Regional track meet. There were several outstanding performances throughout the day. The boys came away as Regional champs! I do not have all the results as they have only posted the running events as of now. If the field events get posted, I will add them to this post. Congrats to all!
https://ks.milesplit.com/meets/476402-2a-regional-18-lyndon-2022/results#.YocM-trMKM8

Your Blu-Jays played Jayhawk in the first round of regional baseball today. Unfortunately, they did not come out on top. The final score was 11-2. They end the season with a 10-9 record. Goody job, Blu-Jays!

FYI: Regarding HS baseball Regionals: Your Blu-Jays will play at 3:00 today at Trusler Sports Complex at Emporia State University. If they win, the semifinal/final games will be held on Wednesday of this week instead of Tuesday (as originally planned) due to impending weather that is supposed to move in tomorrow.

This is a friendly reminder that students will be released at 1PM today. Also, our talent show will begin at 8:30 AM. We look forward to seeing you there.

Your Pleasanton track teams competed in the TRL meet tonight. There were several outstanding performances. The boys won five events (high jump, long jump, pole vault, 100 m, and 200 m) and finished second as a team. The girls won two events (pole vault and 4x400 relay), and took third as a team. Final results are in the following link:
http://milesplit.live/meets/482465/team-scores


The TRL pole vault was contested tonight in Arma instead of Thursday in Uniontown as Uniontown has no pole vault facilities. You can't do any better than what your Blu-Jays pulled off. Landry George is your league champion with a vault of 7'6". On the boys side, DJ Meik takes top honors with a vault of 10', while Tony Gillespie comes away with second place at 9'6". Congrats!