In the first game of their doubleheader tonight, your Blu-Jays took the victory 22-0 over Bronaugh in three innings. The second game is now underway.
Greetings! A couple of reminders for next week. No School on Monday. Spring Pictures will be on Tuesday, April 19th, and our JR./SR. High School Activities banquet will be held on Wednesday April 20th beginning at 5:30 pm. Refreshments will be provided. Have a Happy Easter!

Due to inclement weather, Community Service Day has been postponed for today. We will reschedule soon. We will have a regular school day today. Thank you !

Your Blu-Jays thinclads hosted an array of teams tonight at their HS track meet. The wind wasn't the runners' friend tonight but they still managed to put up some impressive times and distances. The girls and boys teams both finished second in their respective divisions. Congrats on a fine performance, Blu-Jays.

Your Blu-Jays also take the second game of their doubleheader tonight vs Chetopa winning 18-3 in four innings. Super job tonight, fellas!

Your Blu-Jays win the first game by the score of 24-9 over Chetopa in four innings tonight. The second game is getting ready to start. Congrats!

Isaiah Bates wins the 100 m dash at the Pitt St. Gorilla Relays today in a time of 10.93! Congrats, Isaiah!

Your Blu-Jays took it on the chin tonight against Jayhawk. They lost both games of the doubleheader. They will be in action again on Monday when Chetopa comes to town. It will be a 4:30 start time.

Last call for Round-Up! Any students entering 4 Year Old Preschool or Kindergarten need to contact Danita at the elementary school office (352-8531) to schedule an appointment. Also, a friendly reminder: Due to Round-Up, PK and Kindergarten will not have school on Friday, April 8th.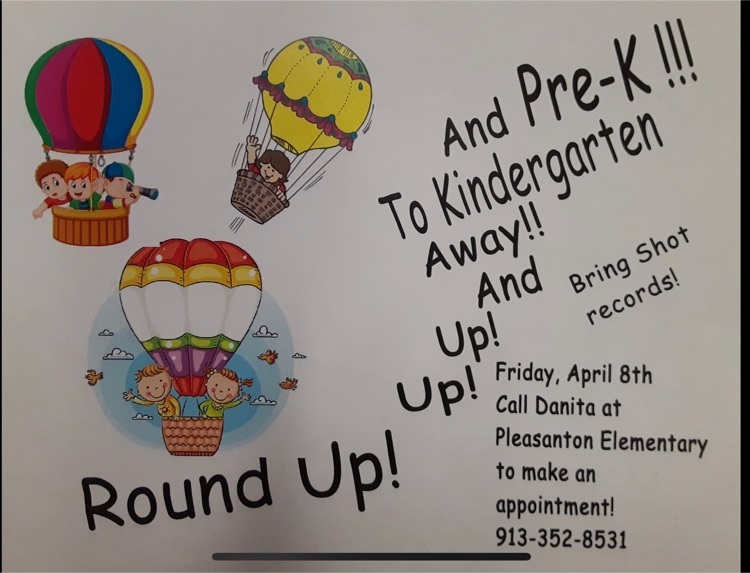 Congratulations are in order for Isaiah Bates this evening. The HS track team traveled to Oswego tonight where the boys finished 2nd as a team. Isaiah also broke the school record in the 100 m. with a time of 10.84! Hard work pays off. Congrats, Isaiah!

HS track at Oswego tonight (Tuesday, April 5). Times and order of events are as follows: ORDER OF EVENTS 3:30 P.M: Girl's Long Jump followed by Triple Jump Boy's Long Jump followed by Triple Jump Discus: Boys then Girls Shot: Girls then Boys High Jump: Girls High Jump: Boys Javelin: Boys first then Girls 4:30 P.M.: Girls 3200m Boys 3200m Girls 100m H.H Boys 110m H.H Girls 4 x 800m Relay Boys 4 x 800m Relay Girls 100m Boys 100m Girls 1600m Boys 1600m Girls 4 x 100 Relay Boys 4 x 100 Relay Boys Throwers Relay Girls Throwers Relay Girls 400m Boys 400m Girls 300m L.H Boys 300m I.H Girls 800m Boys 800m Girls 200m Boys 200m Girls 4 x 400m Relay Boys 4 x 400m Relay

Your HS baseball Blu-Jays traveled to St. Paul tonight for a doubleheader. The Blu-Jays pulled out a close win by the score of 19-17. Game two wasn't as close as your Blu-Jays took the victory 16-5 in five innings. Congrats!

Just a reminder to all Freshmen students to make sure to bring in their signed permission slips tomorrow for the scheduled Ropes Course trip on April 21st at Greenbush. Also-- remember to declare whether you will be bringing your own sack lunch or utilizing one provided.Thanks

HS BASEBALL ANNOUNCEMENT: Pleasanton will NOT be playing baseball tonight (Thursday, March 31) vs Uniontown due to poor field conditions. The game will be made up on May 9. It will still be a home doubleheader and will start at 4:30 PM.


The Athletic Activities Banquet is slated for Wednesday, April 20, starting at 5:30 PM. It will be held in the HS gym. JH and HS activities will be honored. There will be no dinner but cake and punch will be served.

In the second game of the doubleheader, your Blu-Jays fought valiantly but could not muster another comeback win. The Blu-Jays fall to Northeast by the score of 10-22.

In the first game of the Blu-Jays doubleheader vs Northeast (and the first game of the year), your Blu-Jays were down 3-10 in the last inning. With timely hitting and exceptional base running (and a very close play at the plate to end the game), your hometown team took the victory 11-10. Outstanding no-give-up attitude by all involved! Congratulations, boys!