Just a reminder to all Freshmen students to make sure to bring in their signed permission slips tomorrow for the scheduled Ropes Course trip on April 21st at Greenbush. Also-- remember to declare whether you will be bringing your own sack lunch or utilizing one provided.Thanks

HS BASEBALL ANNOUNCEMENT: Pleasanton will NOT be playing baseball tonight (Thursday, March 31) vs Uniontown due to poor field conditions. The game will be made up on May 9. It will still be a home doubleheader and will start at 4:30 PM.


The Athletic Activities Banquet is slated for Wednesday, April 20, starting at 5:30 PM. It will be held in the HS gym. JH and HS activities will be honored. There will be no dinner but cake and punch will be served.

In the second game of the doubleheader, your Blu-Jays fought valiantly but could not muster another comeback win. The Blu-Jays fall to Northeast by the score of 10-22.

In the first game of the Blu-Jays doubleheader vs Northeast (and the first game of the year), your Blu-Jays were down 3-10 in the last inning. With timely hitting and exceptional base running (and a very close play at the plate to end the game), your hometown team took the victory 11-10. Outstanding no-give-up attitude by all involved! Congratulations, boys!

HS baseball and softball pictures will not take place today as scheduled. They will be taken on Monday, March 28. Baseball pictures will be at 2:30 PM before their games vs NE. Track pictures will be right after school.

Spring Sports Pictures: JH - Tuesday, March 22 right after school. HS - Wednesday, March 23 right after school.

Good morning! The snow is falling in the northern part of our district already this morning . With the current forecast combined with that school will not be in session Thursday March 10th.
Dear Parents/Guardians: USD #344 would like to welcome you to Parent/Teacher Conferences, Wednesday,March 9th, 4-7 pm. and Thursday, March 10th, 4-8 pm. Parents please report to the High School office to receive schedules. Look forward to seeing you there! Go Blu-Jays!

Your Lady Jays put forth a valiant effort tonight against Uniontown. They fought their way through four quarters. Unfortunately, when the dust settled, the Jays were on the short end of a 53-38 score. Nothing to be ashamed of in the loss. The girls put together a 15-6 season and showed a lot class in doing so. We want to congratulate our lone Senior, Bailey Myrick, and thank her for four years of hard work, dedication, and leadership. Congrats, ladies and coaches! Always proud to be a Blu-Jay!

Your Lady Jays play Uniontown in the second round of Sub-state tonight at Uniontown. The game starts at 7:30 PM. Admission prices are $7 for adults, $5 for K-12, and PreK are free. Make the drive and support your team tonight!

Your Blu-Jays played hard tonight. Unfortunately, they fell to Erie. This ends the Blu-Jays season. Way to fight all season long. Keep working towards next season. Keep getting better every day!

Girls' second-round of Sub-state will be held at Uniontown. Our Lady Jays will face Uniontown, and the game will start at 7:30 PM. Admission is as follows: $7 adult/ $5 K-12/ PreK is free. Let's cheer them on to a victory!

Your Blu-Jays travel to Erie tonight in the first-round of Sub-state. The game starts at 7:00 PM. Admission will be $7 for adults, $5 K-12 students, and PreK is free. Passes will not be accepted. Make the trip and support your team. Go Blu-Jays!

Congrats go out to the Lady Jays for defeating Southeast 43-26 to make it to the second round of Sub-state. They will play Thursday in Uniontown. Will post the time of the game when we find out. Congrats, Lady Jays.

Today, the Core Essential Experience team met with our students and shared a marvelous presentation on compassion. They also did a wonderful job addressing bullying with our students. We are most grateful to have this team come to our school each month to teach and instill character values within our students.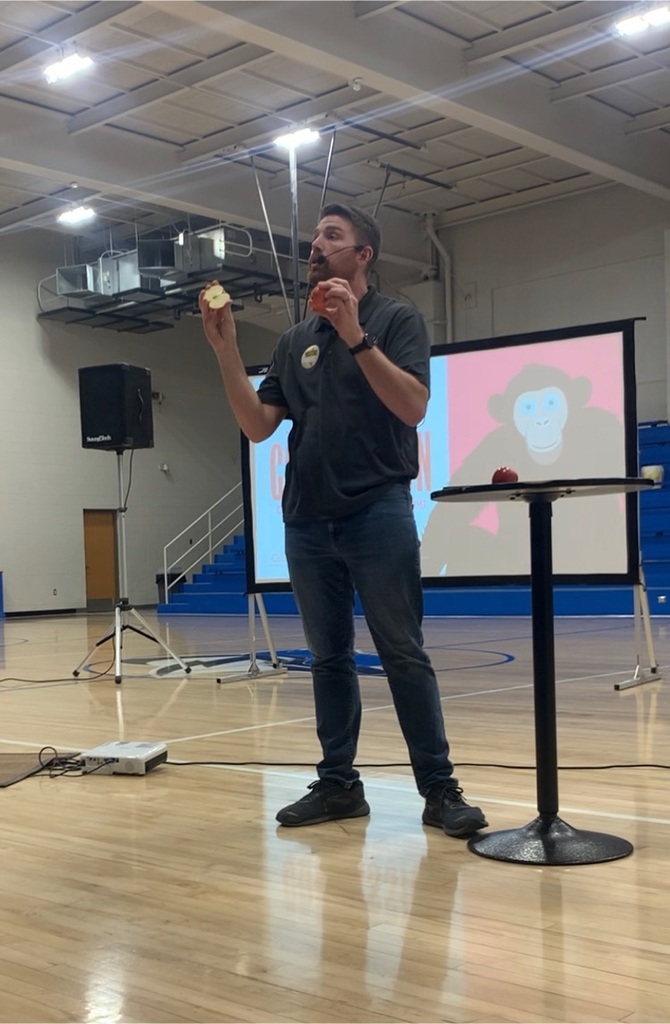 We are excited about Read Across America Week, next week. We hope your kids have a wonderful time dressing up and participating in the various festivities. In the spirit of Read Across America, we invite you and your children to dive into a good book together. The local library is a wonderful local resource. The librarians are very friendly and welcome families with young children. I encourage parents to stop by and check out one of your childhood favorites to share with your family.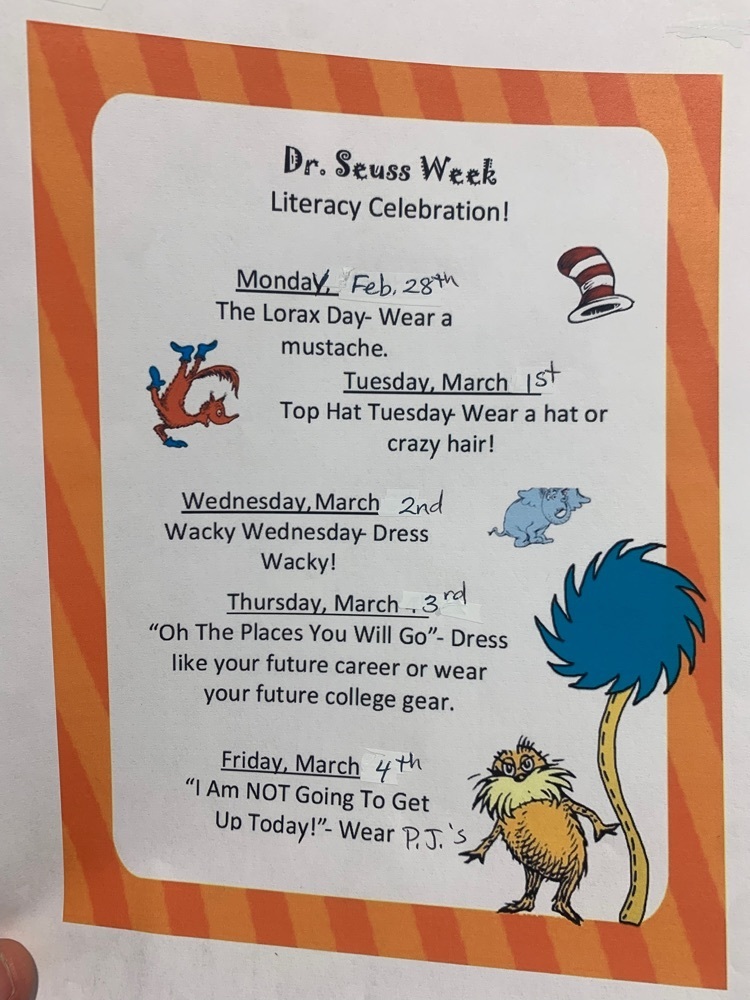 Boys' first-round Sub-state game is Tuesday, March 1 at Erie. The game starts at 7:00 PM. Admission prices are as follows: $7 for Adults/ $5 for K-12/Free for PreK. Come out and support your Blu-Jays!